Ok, so picking up where I left off, the following girls are not so high in my ranking
21. Kobayashi Kana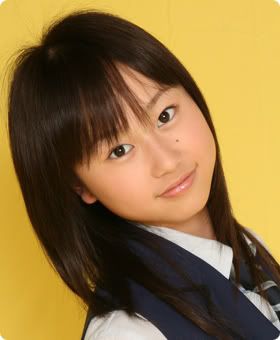 Yay! Kana ended up really higher than I expected :O I love her, she looks like a kitten, and has the cutest giggle ever. The girl can't sing much, but she does a very cute little head shake when she dances that I adore… Also, Kana is apparently one of the most well liked members among other AKB girls, she's really funny, they say. I have no idea, but I like to believe she is. Oh, and she's also known for being really really dumb, how endearing!
22. Itano Tomomi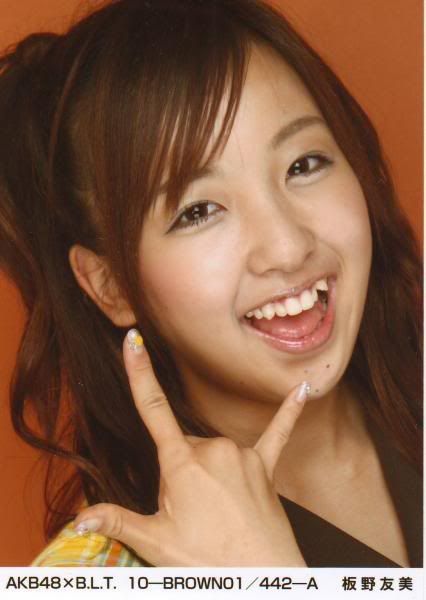 I've babbled too much about Tomochin in the past, so I'll keep it simple. She has a deep voice, that I love and is an amazing dancer. That's all you need to know, she's also quite the loli as well.
23. Kojima Haruna
This girl is hotter as a guy. Go figure. I've talked enough about her recently as well, and she's REALLY grown on me, because there was a phase of my life where I hated her…
24. Nakaya Sayaka
Nakayan has a lot of qualities I appreciate in an idol: She's sweet natured, happy to be an idol, works hard and has a very sweet voice. Plus, she used to wear glasses, which was quite a gimmick while it lasted. She looks gorgeus without them, though. I've heard that she doesn't have much fans in Japan, and that pains me, because she's really cute, and also, very well liked by the other Team B members.
25. Matsuoka Yuki
It was Rio no Kakumei that did it for me. she's a very good singer and a powerful performer. It's sad that she doesn't have many fans… I hope she becomes more popular, she's totally deserving.
26. Yonezawa Rumi
I don't really notice her all that much, but I love how she's always smiling! She's a very nice dancer and can pull off some pretty cute expressions. But how did she climb up here before so many others I like more than her? Oh well…
27. Oota Aika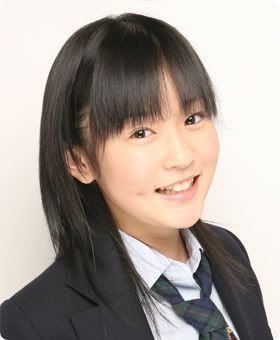 isn't Lovetan the cutest nickname ever? This girl is too cute for words. I don't care how well she sings (I bet it's high pitched and all over the place) but then she's too adorable. Also, she's quite the snappy kid, which is a fun streak I like to balance her idol persona.
28. Maeda Atsuko
You can't hate Acchan, I stand by that statement. She's also really grown on me because I hated her with a passion for a while, especially after the release of H1. quite honestly, that isn't her best DVD, but then you watch A4 and wow! She totally captures your eye! Her combination of unbelievable charm, girl next door qualities mixed with how pretty she is, makes her a winner.
29. Hayano Kaoru
Kaorin is amazing, and really underrated. Her voice is very pleasant, even though she almost never gets lines 🙁 She's also become really pretty over the years, because let's face it, at first she was pretty uh… unusual looking. She gets extra brownie points for trying new stuff, like a sexy vibe (which she totally failed at) in Lay Down.
Ok, that's all because I have a HUGE final tomorrow. We'll carry on tomorrow!!
No Comments
No comments yet.
Sorry, the comment form is closed at this time.