Feb 28 2008
I did warn you that I got carried away with "Love&Peace" right? Okay good.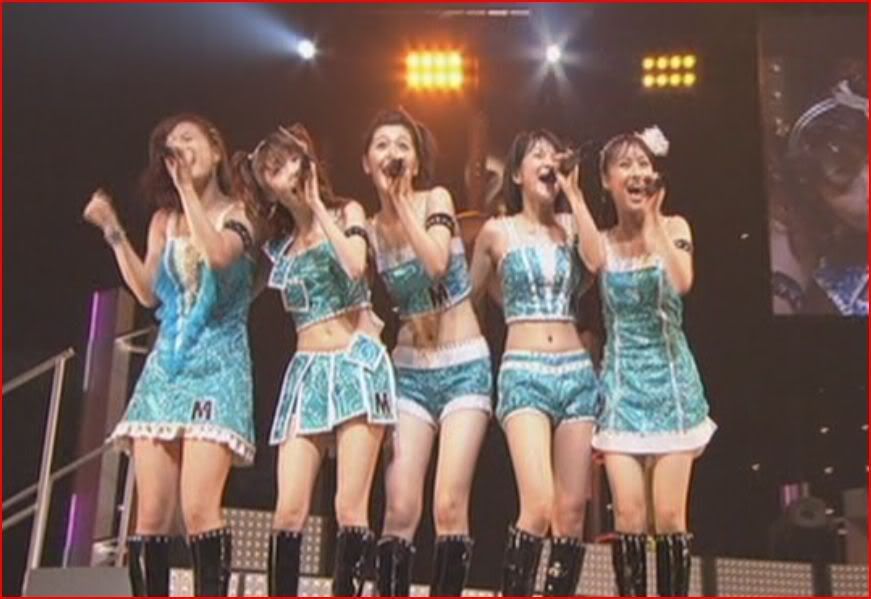 I love it when they sing with their arms around each other's shoulders, don't you?
JunJun mistakes Gaki-san for a cute little puppy and begins to pet her. Don't worry Jun, it happens to the best of us.
The kiss attack. Taking pointers from Chisato, are we JunJun?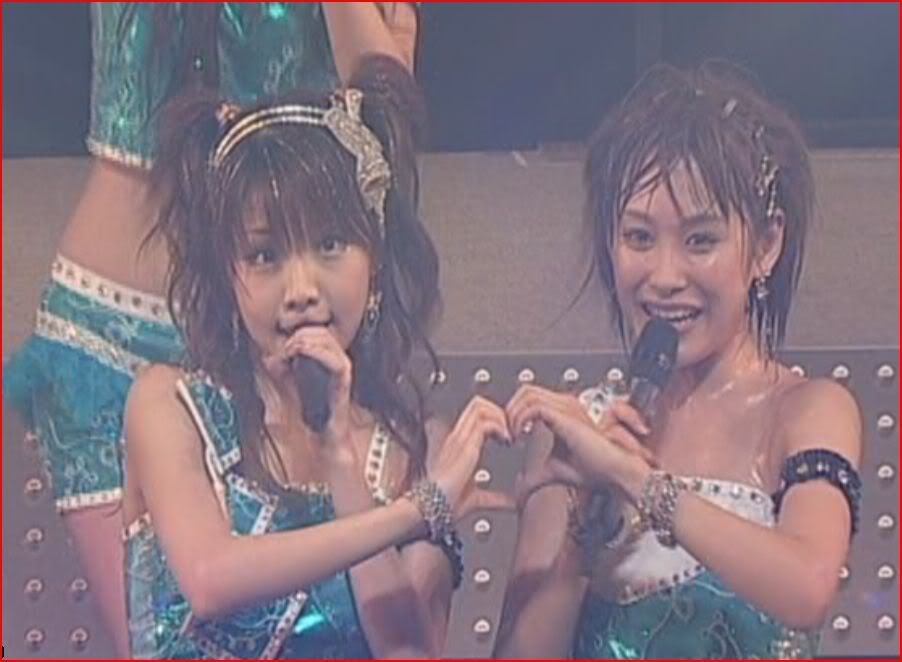 Haarto beam! Cute, and Reina's looking as wonky as ever.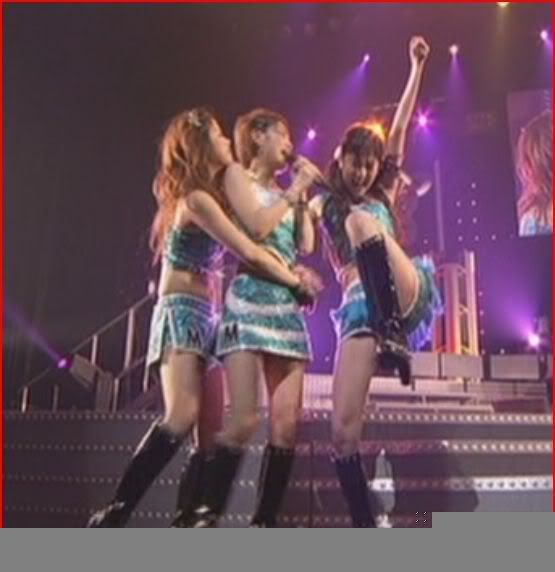 Sayumi might have overdone it a tad on the victory pose.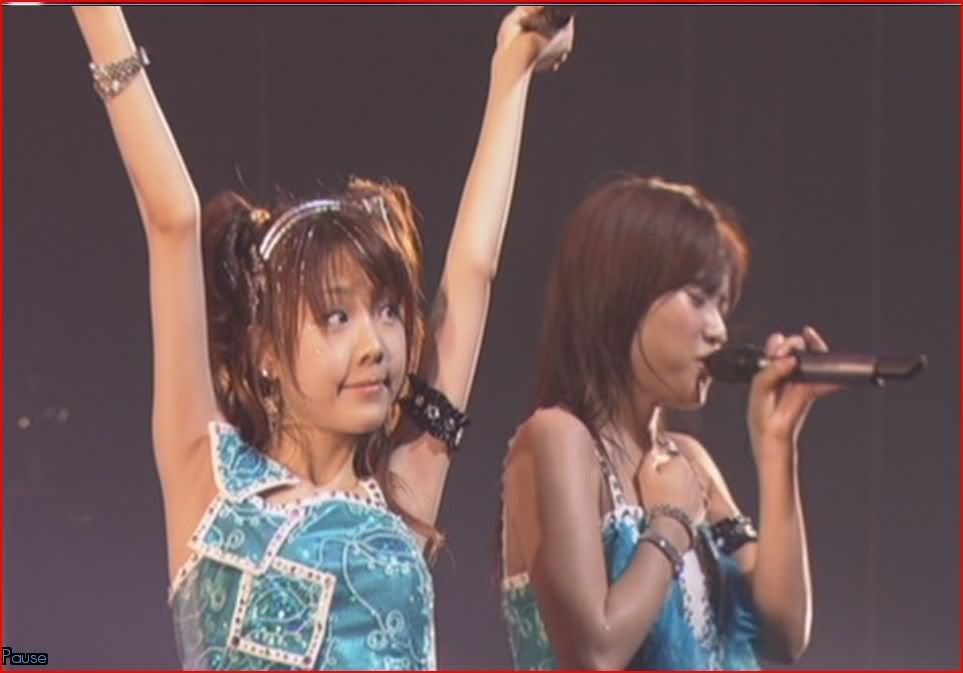 Reina, "I don't care that Eri's the one singing. Look at meeeee!!"
Speaking of "Look at me!" Let's cap this entry off with another couple of Koharu's always entertaining facial expressions.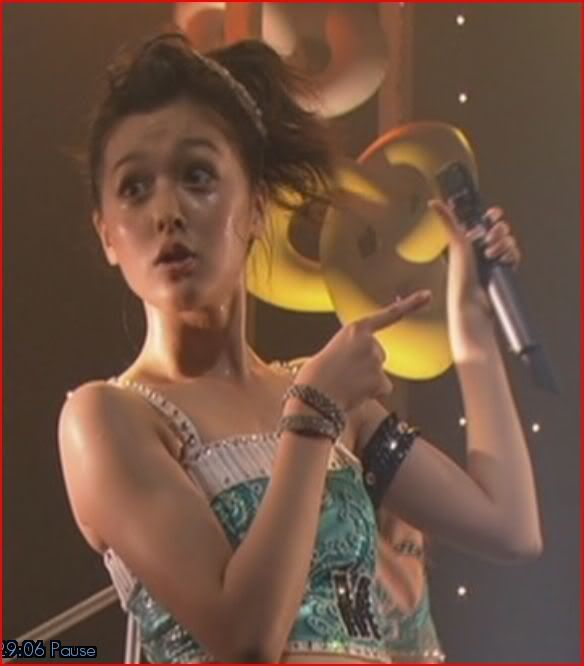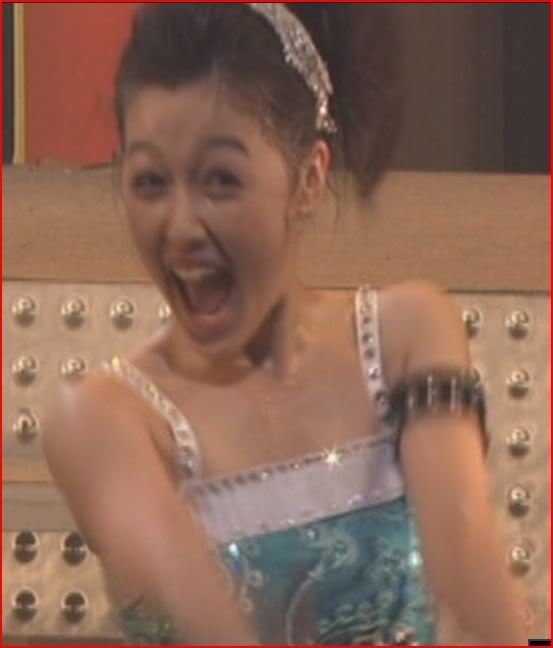 So Long,
~Celestia~