Mar 03 2008
But first, a comment on some recently leveled criticism. I don't tend to do a lot of reviews in terms of the
quality
of recently released albums and singles for a couple of reasons. First, I think I'm better at writing snarky commentary or analytical pieces than music reviews. There are other blogs out there that do it much better, so if you want to know about the
quality
of the music, I suggest you check one of those. Second, every time something new is released in Hello Project, tons of blogs jump on reviewing it, which isn't a bad thing, but I feel like adding my own opinion is probably redundant. How many reviews of the same CD are people really going to read, and how much is there for me to say that hasn't already been said? While I don't always succeed, it is my goal for this blog to offer something fresh that you're not reading at every other h!p blog. All that being said, maybe I'll attempt a review of the new C-ute album when I get my hands on it, just for irony's sake.
Okay, now on to the last group of screen caps! There's only a couple, because it's just the encore. Those with fluff allergies are advised to wear a mask when viewing these images.


Love it when Risa jumps.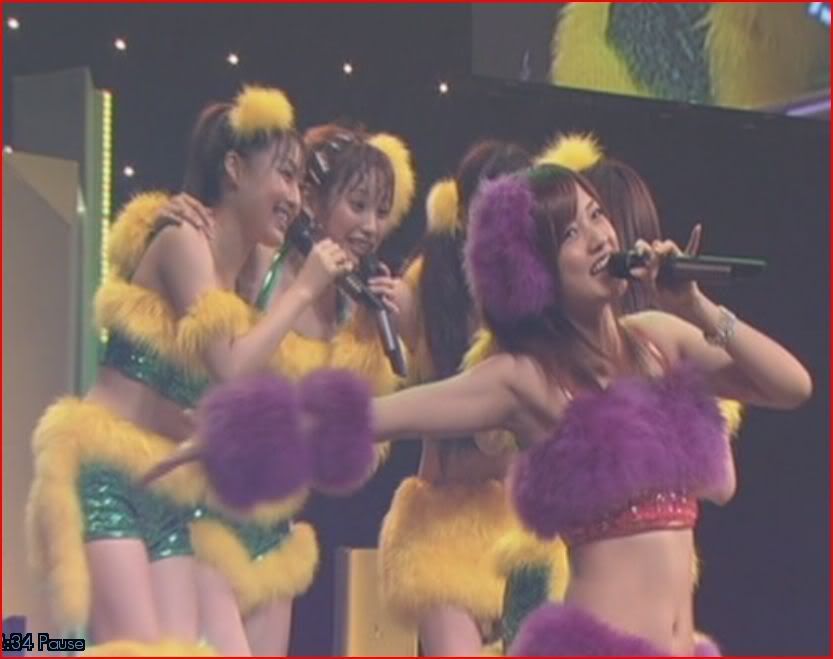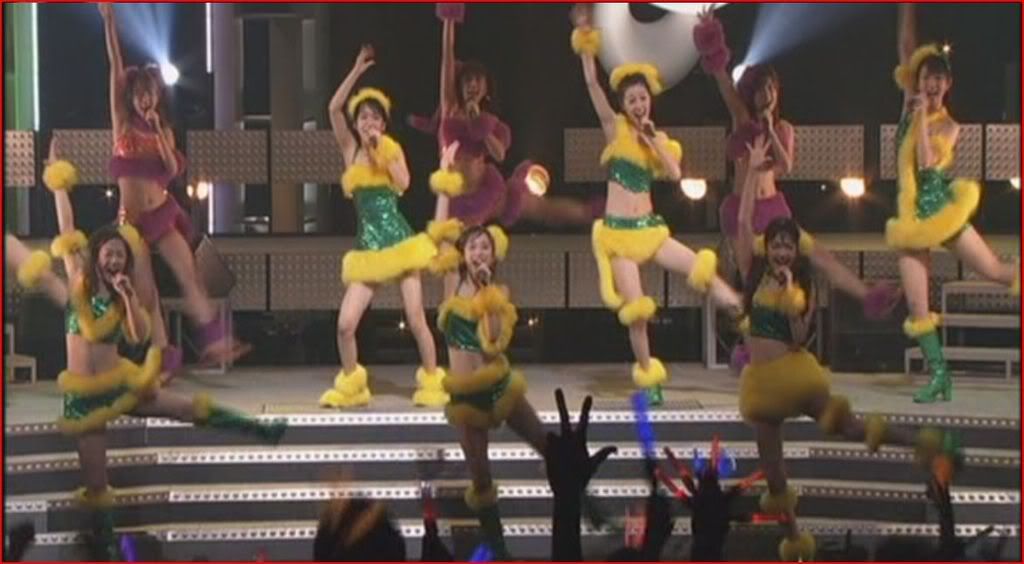 This dance move reminds me of a peeing dog.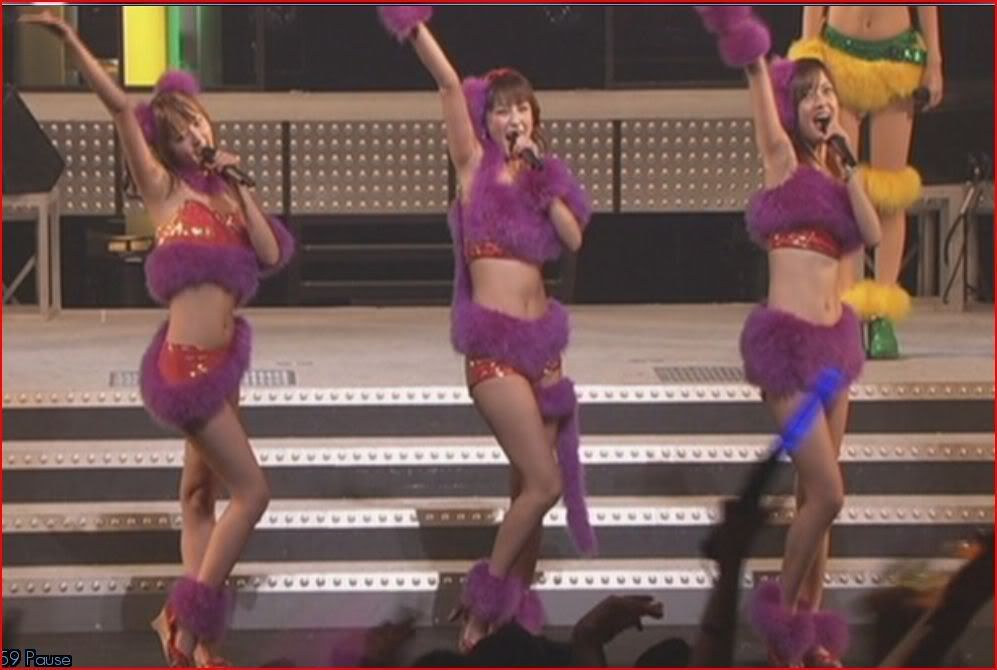 Now that VUDen is being disbanded, I almost don't have the heart to wonder how they make all of their costumes, even this one, look so much like lingerie or to suspect that in this case it might be the fluffy stripper heals.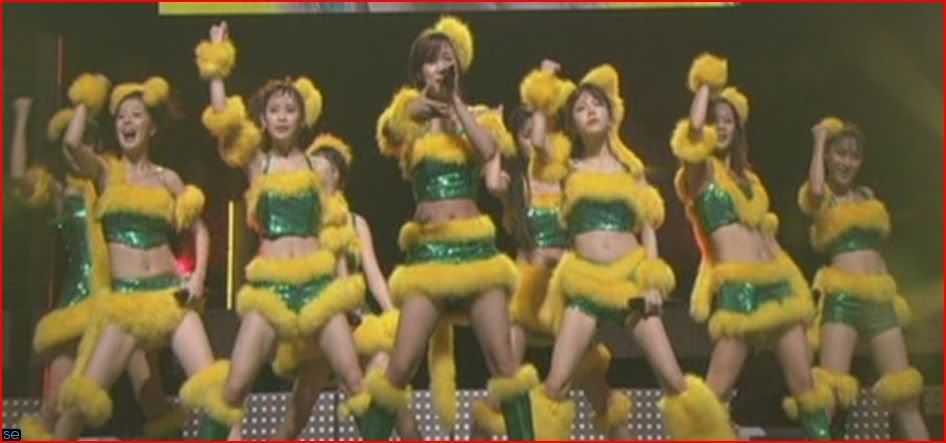 Eri wants YOU to join the Morning Musume fandom.
Happy Trails,
~Celestia~

Leave a Reply