Dec 30 2008
These are the last of them!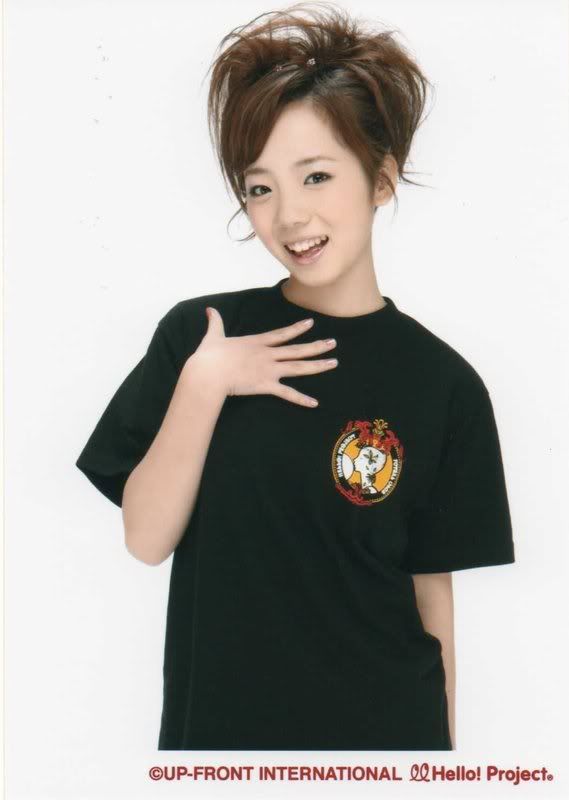 Name: Noto Arisa
Age: Just turned 20
Units: Ongaku Gatas
Singing: 6. Not bad. Not fantastic, but not bad.
Stage Presence: 10. Bright, bubbly, and always looks like she's having a fabulous time on stage.
Notes: The eldest Egg, and therefore their leader. I think it's almost impossible not to love this girl. She just seems so genuinely nice and enthusiastic about everything to do with being an idol.
video- Arisa has on a yellow top with her hair half-up and curly.

Name: Okai Asuna
Age: 12
Units: None
Singing: 5. Nice low voice, but needs more power. Maybe that will come with age.
Stage Presence: 1. Asuna hardly ever even cracks a smile on stage, a cardinal sin for a cute little girl idol. Also, her dancing is pretty listless.
Notes: Chisato Okai's little sister, though I don't see too much of a resemblance.
video-Works for both Asuna and  Arai Manami (below). Asuna is the one in the pink top with pigtails. Manami has a blue top and glasses.


Name: Arai Manami
Age: 11
Units: None
Singing: 4. Good at times, but usually unsteady.
Stage Presence: 3. Seems rather shy and unsure of herself, but has improved since the last concert. At least she smiles sometimes.
Notes: Was the youngest egg for a while until the newest batch came along. Easy to recognize, because she usually wears glasses. Not one of the eggs who gets much attention.
video- Again, works for both Manami and Okai Asuna (above). Manami is the one with the glasses. Asuna is the one with pigtails without the little round decorations in them (who isn't singing Mai's lines and doesn't start out in the middle)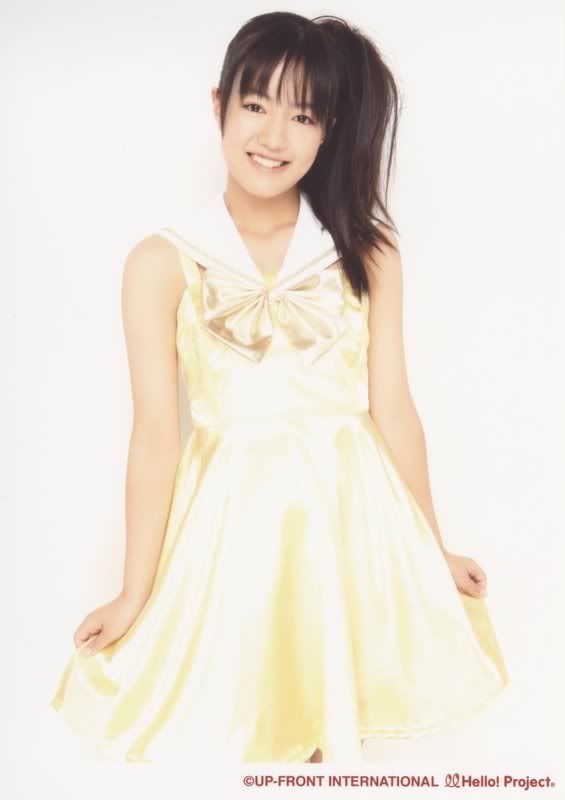 Name: Sekine Azusa
Age: 12
Units: None
Singing: 10. Amazing, and only 12 years old too!
Stage Presence: 7. I don't tend to notice her much…but I think that's because she's pushed to the back in group egg stuff.
Notes: One of the best singers of the Eggs, but hasn't gotten much attention so far. This may be because when she first joined and for a while after she was kind of unfortunate looking. She's grown prettier though, so I hope we'll see more of her in the future.
video- okay, this time pay attention to Azusa. She's the one in yellow.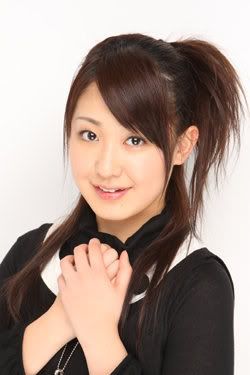 Name: Aoki Erina
Age: 18
Singing/Stage Presence: I think she's pretty average in both respects, but I don't have a whole lot to go off of, so I don't really feel comfortable assigning numbers (see below).
Notes: The second oldest Egg (subleader maybe?). She's been in quite a few stage plays, but hasn't been focused on that much within the Eggs, not getting very much in the way of solo lines. She's missed several of the egg concerts, including the last one, so I have a little bit less to go on about "Enna".
video- since she wasn't in the last concert video, I'm using a video from the first egg concert. Erina has her hair in two half pigtails in this and is wearing one of the long sleeved jackets. She starts out in the middle.

Remember them all now?

~Celestia~
Comments Off on Meet the Eggs- Part 5