Jul 28 2009
Hey all. I've been back in America for a few weeks now, visiting my family, so I've been away from the blog. I expect to be seeing the H!p summer concert soon though. I'm pretty excited about the set list. Several brand new songs, and I really feel like my h!p concert experience won't be complete unless I see "Special Generation" and "Jump" at least once in concert.
I'm actually writing this entry because I bought a new DS game. Tsunku-produced "Rhythm Heaven" to be precise. It's quite fun and simple. Reminds me of WarioWare. Anyway, in one of the little rhythm games you play the fans doing cheers while a girl (obviously an idol) performs. The thing is… the fans are monkeys. MONKEYS. I guess we know what Tsunku really thinks of the wota now.
Check out the screen shots.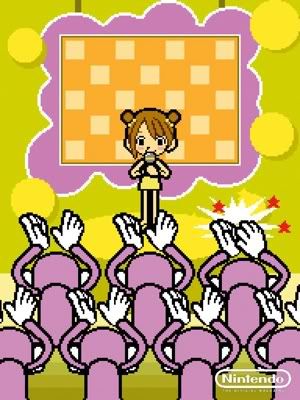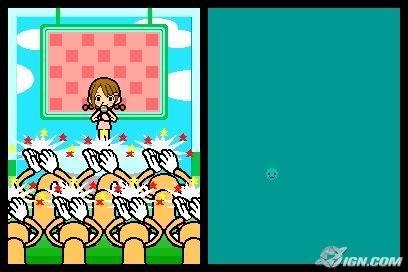 Ook,
~Celestia~