Day 29: In your opinion, who is/was the best leader of an Idol group?


This is honestly fairly easy for me. Granted, I could be biased as hell. Ishikawa Rika was v-u-den's leader, and I really think she did an excellent job; Erika and Yui were brand new when added to v-u-den, and yet the group really gelled like they'd been there for a while. No one felt weird or out of place, at least to me. I also love Yajima Maimi, and she impresses me as a leader, too. She really does take care of her group. One thing I saw was an interview with both Berryz and C-ute around the time of their concert together. The whole group was talking about their H!P Kids days, but Kanna wasn't a part of that (since she was added later). Maimi made an effort to ask Kanna what she thought.


This also brings up the question of what makes a good leader. Leadership is really not THAT significant, because the idol who's the leader doesn't make any of the business decisions, doesn't write the songs, doesn't make any of the big decisions. Often times, I don't really think that leaders of idol groups do all that much at all.


However, a good leader of an idol group is one that I think brings all the girls in the group together behind that one person, loves and works hard for the group that she's in, and works hard for the others. And the person I think does that best is…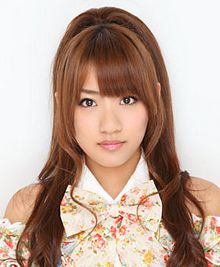 AKB48's Takahashi Minami.
I just can't help but admire the ways she really loves AKB and puts so much effort into making it a great idol group. I always have had the impression that even if Takamina wasn't in the most popular idol group around, she'd still love the group dearly. She's a member that the others can get behind, and I really appreciate that!