Now here's something I never thought I'd see nowadays:
That's right, it's Ex-Morning Musume member Goto Maki visiting Dream Morning Musume! Not only that, she visited them on stage!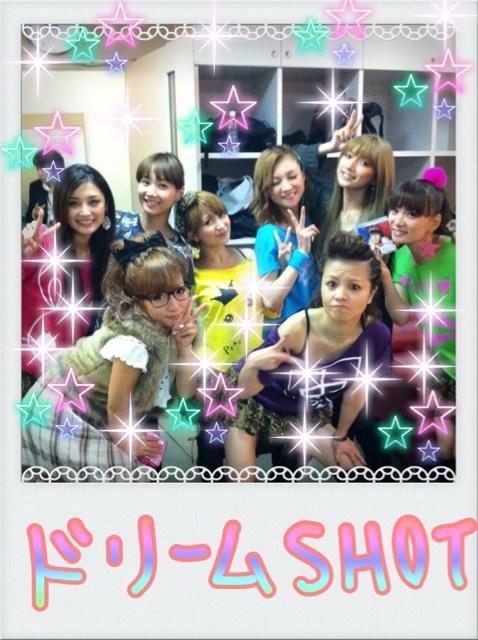 Now, while Gocchin isn't my favorite OG (I like her, but prefer others), just seeing her on the stage with the rest of DMM makes me really excited. After leaving Hello!Project/UFA and joining Avex, it seemed like she was almost blacklisted. She never came back, and was rarely (if ever) mentioned by other  members. She wasn't as taboo as Kago Ai, but she wasn't very easy to hear from.
Then, I wonder, perhaps this is because she's splitting from Avex? She hasn't gone on hiatus yet, but her intent is clear.
So now, there is the inevitable question "Will Goto Maki join Dream Morning Musume?" which I have to answer with a tentative "probably not." Gomaki joining DMM would be a dream come true for a lot of fans. Yet her Avex career was doing pretty well. She isn't retiring out of lack of interest or poor sales; I genuinely believe her when she says she's taking a break for herself. DMM would probably be fun for her, I imagine, but it would be a lot of work when she really could continue her solo career with Avex and do just fine with that.
Still, the fact that Goto Maki is able to stand on the same stage as DMM with Tsunku/UFA's approval shows that there is still more opportunity for H!P fans to see more of Goto Maki, which I think has to be considered a good thing.