KAMO ga Negi wo Shotte kuru!!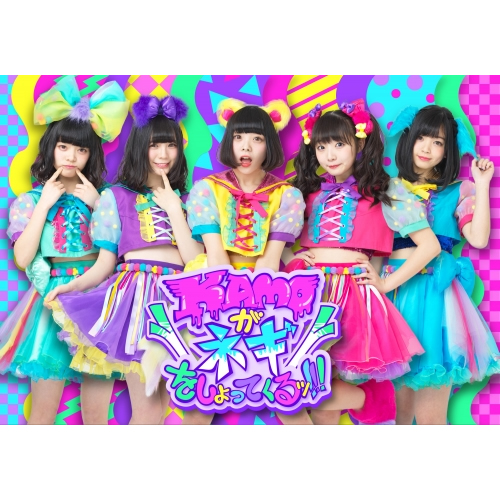 KAMO ga Negi wo Shotte kuru is a five member unit based in Harajuku. Their aim is to be both cute and energetic, and just by looking at this image I say they're on the right track.Formed in 2016, KAMO ga Negi wo Shotte Kuru has several original songs but no singles as of yet, so hopefully they'll put something out soon. Their songs have some notable songwriters, the most exciting to me being KOJI oba who cowrote Momoiro Clover's Hashire and has written or arranged for Hangry & Angry, Hello!Project, Band Ja Naimon! and others. So while they're very indies they have some good songwriters working with them.
KAMO ga Negi wo Shotte Kuru seems just really fun. They have the Dempagumi.inc / The World Standard style of being just completely off the wall in terms of style and energy. Their music is fun and their performances are really exciting. I really hope that KAMO ga Negi goes places because I'd love to see what they could do. They are a really fun group with a surprisingly high level of music and performance, given how new and how indie they are. I definitely recommend checking them out if you like Dempagumi.inc, The World Standard, Band Ja Naimon or any other groups in that vein.
Kikkawa You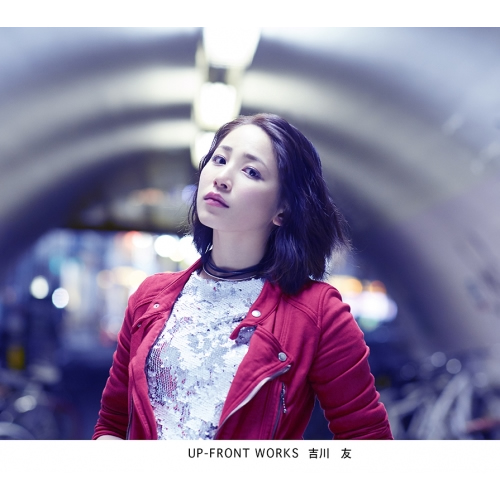 Kikkawa Yuu (often styled as Kikkawa You) is a former Hello!Project trainee for several years after being a Morning Musume audition finalist. She performed as a part of Milky Way, the group for the Kirarin Revolution anime and was generally a fan favorite as a trainee. In 2010 she left Hello!Project and became a solo artist in 2011. Since then she's been relatively active, putting out 3 studio albums, one cover album, one best of album and 11 singles over the years.
While Kikka started off doing pretty standard idol fare (the excellent Konna Watashi de Yokattara being one of my favorite idol songs), she's since moved on to doing more indie, experimental music. Hana, her single from 2015, is a whopping 17 minutes and 25 seconds, aiming to be the longest idol song ever written. Her two singles released since then, Ha wo Kuishibare and Sayonara Standard, were both written by singer songwriter Oomori Seiko, who has a definite style to her music. While her sales haven't been astronomical (which is a shame), Kikka has a style all her own and it's been really fun to see – I hope she continues the path she's on because Kikkawa You is doing some really great stuff you should be paying attention to.
Kimi iro Project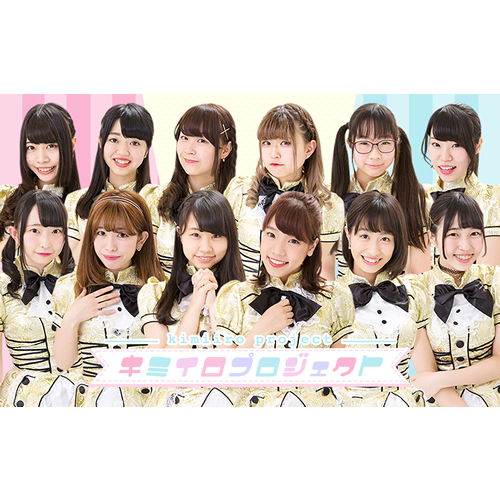 Kimiiro Project is brand new – they made their debut on March 25 of 2017 so they've been around for just about four months. They're so new they were just added to the TIF site and don't have any real info about them. They're doing their first solo live in August so things are moving pretty fast for Kimiiro Project- they're also doing the idol festival circuit and won a space to perform at TIF.
They have a YouTube page but there's mostly only videos of introductions / solo videos of all the members. So if you like Kimiiro Project you should be able to learn about the individual members. Watching some of their live videos, they still feel really green and inexperienced. Which, to be fair, is expected after a group's been around for only four months. All the members seem eager and energetic, which is fun to watch, but the vocals are pretty poor and the music is generic. It would be interesting to see a group like this after some training and some higher production values because I do like just how energetic they all seem – they're just not there yet as performers.
GANG PARADE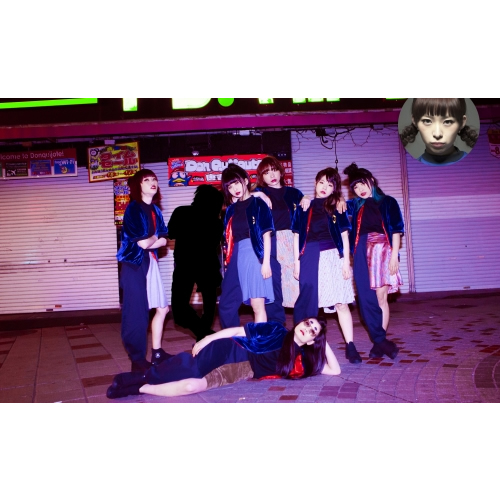 Gang Parade is a part of the big surge of anti-idol / alt-idol groups that have popped up in the wake of groups like BIS and BISH. Co-founded by one of the former BiS members Kamiya Saki (who's interestingly enough temporarily back with BiS until September), Gang Parade is a group with many names – first they were Pla2me then PoP and now Gang Parade. It's interesting to see them back at TIF – back in 2015 when they were still PoP they got kicked out of TIF for their lives getting too rowdy.
I feel like at this point you know if you're into the whole anti-idol / alternative idol scene or if you're not – either it does something for you or it doesn't. I kind of lie in the middle – I admire a lot of these groups for breaking the idol mold and want more groups to try this but the sound and the aesthetic of these groups is so far from what interests me. That said, Gang Parade might be the group that breaks through if you're interested in this scene but are like me and don't really gel with groups like BiS or BISH – a lot of their music seems straight up accessible. FOUL, a recent single, is very listenable, but Beyond the Mountain, their latest single, is genuinely fantastic and could very well end up one of my favorites of the year. If you've been thinking of getting into one of these groups but can't get into something like BiS maybe give Gang Parade a shot.
Candy Zoo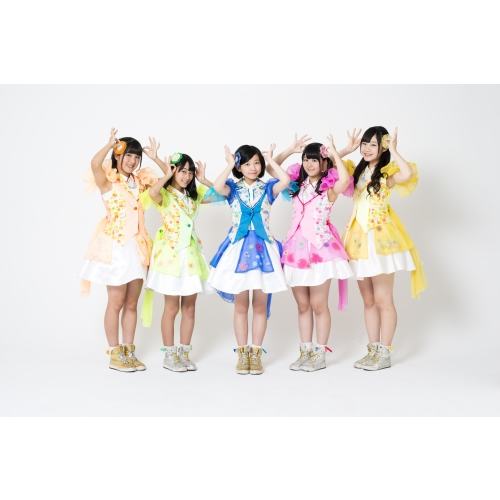 Boy oh boy I feel like it'd be hard to find a group that contrasted with Gang Parade more than Candy Zoo. Candy Zoo made their debut in 2013 and their name is to represent that they want their personality to be like candy but also want to be watched like a zoo – while i don't know if a zoo is what I want to compare idols to, it's a cute name. They also used to wear animal prints but I'm not sure if that's obsolete now.
I honestly  wasn't expecting much from a group like Candy Zoo based off of their name and image but I was pleasantly surprised – the song and video for their song Kesshou is surprisingly great. While the other songs I have heard from them aren't quite as good as this latest single their other songs are solid and seem well-produced. The group overall seems fun and while I don't think they'll wow everyone I think if you like cute groups you might be pleasantly surprised by Candy Zoo.