I was thinking of skipping TIF this year, but I just can't. Part of it is that doing these TIF digests, where I look at all the groups Tokyo Idol Festival has to offer, is almost entirely for my own benefit. TIF is a really fantastic overview of the up and coming idol groups out there, and I've discovered some of my favorite groups through my coverage – off the top of my head I became a fan of Rhymeberry and RYUTist because of TIF posting (TIF was also the first time I wrote about Team Syachihoko!) It's also an interesting exercise for the groups I don't follow on a regular basis, almost like a check-in, to see what they've been up to.
That said, I only have two months to do this, and I'm a busy person outside Happy Disco, so I'm probably going to try to keep these short and sweet.
Idoling!!!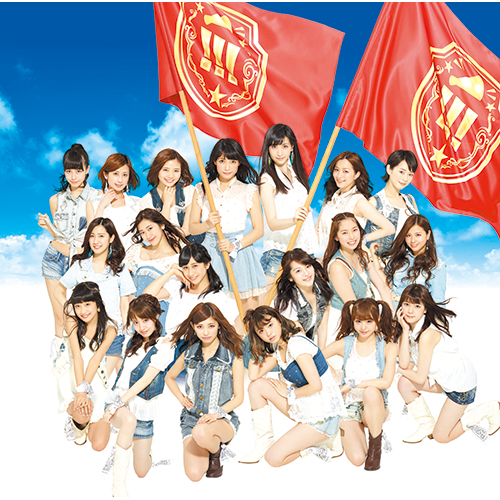 Idoling!!! has always been a major staple of Tokyo Idol Festival since the very first TIF, so this year is kind of bittersweet. It was announced in February that Idoling!!! will be disbanding in October, so this is the last TIF appearance they'll make.
Formed in 2006, Idoling!!! was formed for Fuji TV, where they have had the same TV show (with the same name as the group) since 2006. Since then, they have had more than 1000 episodes of their show, they have done many collaborations (including one with AKB48) and they have had subgroups and more. At this point I can't list all the things that Idoling!!! has done, so I urge you to go check out their website or wikipedia page if you're interested. The point is, Idoling!!! is a major group with a lot of history, and it's sad to see them go.
They haven't put out a single in 2015 yet, but they're releasing their new single, "Cheering You" in July. Their most recent single was "Yuki Usagi" which came out in December of 2014.
Idoling!!! has always been one of those groups I've been aware of but hasn't caught my interest. I love some of their music, but I've never loved enough songs or any of their other output to pay more attention. Still, they are a major idol group, so if you don't know Idoling!!! you ought to look into them.
Idol College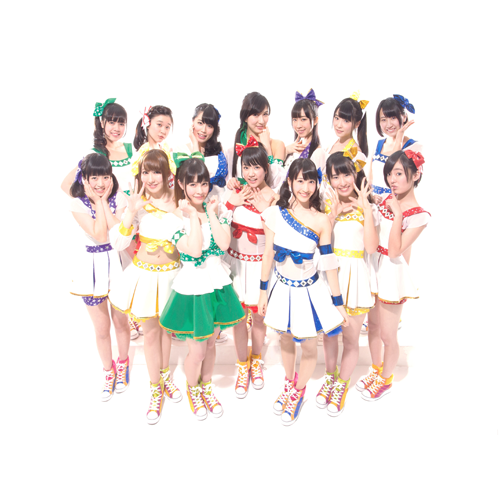 Idol College has had a long history, but I think they're hopefully hitting a stride! Originally formed as B.L.T Idol College in 2009 (for the idol magazine), the group was reformed as Idol College in 2010. They made their major debut on the Dreamusic label, but moved to Stand Up! Records last year, and have since released a couple of singles. The group currently has fifteen members, all split into Team I and Team C.
While I still have this image of them doing cutesy stuff because of my past TIF posting, they've actually moved into EDM inspired music with their most recent singles, including their upcoming single "#Tokonatsu Joshi Kibou." While that sound is really oversaturated, I actually really enjoy #Tokunatsu Joshi Kibou a lot. It's a pretty catchy dance tune, and the PV incorporates some impressive dancing during an extended dance break.
While I've had a hard time getting into Idol College in the past, mostly due to a lack of significant output and not being the most consistent group with releases, I'm interested to see where they go from here. While dance music is kind of overdone for idol groups, it seems like Idol College has hit something good here. I hope they'll do well with it!
Idol Renaissance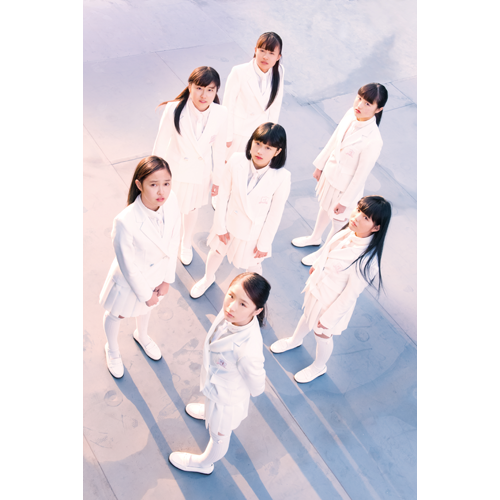 Idol Renaissance is a fairly new group but man I feel like they've already made a big impression. Formed only in 2014, Idol Renaissance is a seven member idol group that recently released their third single but first on the T-Palette label, "YOU." Their aim is to be a "Classic (as in a classic song) renaissance" and they do really have a great classic idol feel, performing all in white and performing multiple covers.
Despite being a newer group, Idol Renaissance has a pretty high production value – their PV for "Hatsukoi," for example, was done in just one take and was really well executed. The reason I would like to follow them more is because everything about "YOU" is utterly charming. The melody and harmonies work really well together, and the PV, where the members read surprise letters from their moms, is really sweet. I love this song and PV, and I want to see where these girls go from here.
If you want to follow a pretty new group or if you want to follow a group that has a really classic feel, Idol Renaissance might be for you. I know I want to see where they go.
i☆Ris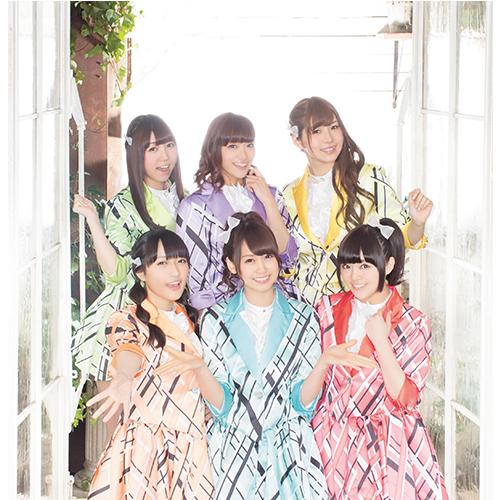 Another group I really ought to follow more! Formed in 2012, anime music is the name of the game for I*Ris – all the members have a role in the anime Pripara, and they've done some anime themes. This group is under Avex, and they're especially notable to me because of just how high the production level is for this group – all the members have solid vocals and their music quality is very high. So if you want a high quality idol group that still manages to be a ton of fun, I*Ris might be up there for you.
Honestly, my biggest issue against them is that the two singles I covered for last year's TIF, Gensoukyoku Wonderland and Itazura Taiyou, were both WAY up my alley, and the singles they have released after that haven't quite been my thing. However, they are still a really great group, so don't let my hang ups stop you! Besides, while Make It and Miracle Paradise didn't grab me, their latest single "Realize" is quite good.
Last year, I asked around "Why isn't everyone talking about I*Ris?" and the question still stands. This is a great group that you should definitely check out if you haven't yet.
Akishibu Project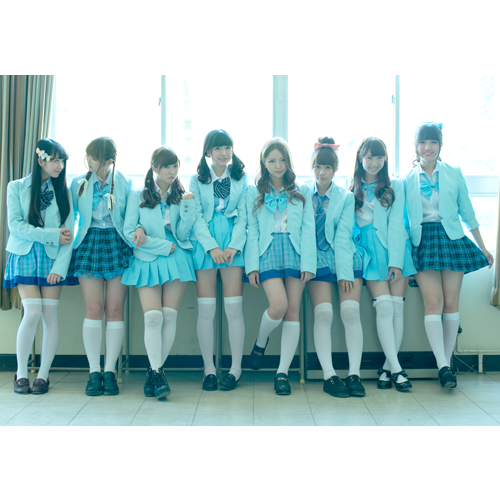 Akishibu Project is an 8-member unit formed in 2012. Their name comes from their goal, which is to form a group that bridges the gap between Akihabara culture (male-centered nerd culture) and Shibuya culture (female-centric fashion culture). While the group has been actively performing for a while (they did a one-man live show earlier this year!) they just released their first physical CD, a mini-album.
Maybe I'm missing something, but watching what they have on YouTube, I feel like they really fall closer to Akihabara than Shibuya; their songs and performances seem pretty idol-y. Still, it is kind of appealing that a group would try to do this.
Akishibu Project is kind of a hard group to follow internationally – the fact it took years of performing for them to release anything basically shows that. However, if you want a group that's more fashion-centric and they appeal to you, you should check them out!