Glad to see a good response for my first post of this series! With 100 confirmed groups I have a long way to go.
Up Up Girls (Kakko Kari)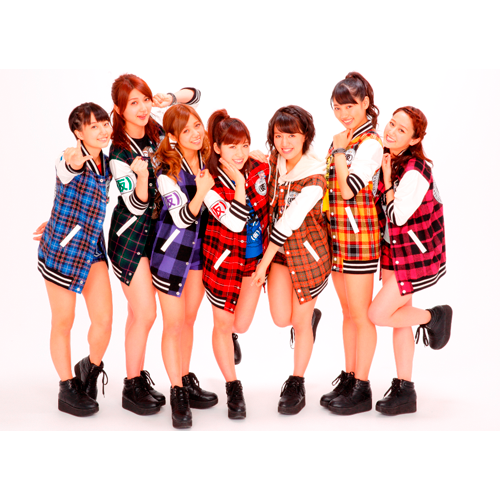 I'm sure a lot of you are familiar with UUG, given their Hello!Project ties. Up Up Girls was formed in 2011 with seven former Hello!Project Egg (trainee) members. While they aren't part of Hello!Project, they are a part of the Up Front agency which also contains Hello!Project. The group also performs KPop dance covers and has gone to competitions as UFZS.
One of the things I've always considered a hallmark of Up Up Girls is just how much they do. While their release output has slowed some, in both 2012 and 2013 they put out eight singles per year. Which is kind of insane, considering most groups tend to put out maybe 3 singles a year. In addition, they used to perform weekly at a theater in Akihabara (though they still do perform regularly), they do a lot of livestreaming online. So they are a very active group to follow. I generally think of them as a group that performs more live than anything else BUT they are accessible for international fans. For a while they didn't make any PVs, but lately they've improved on that.
Honestly, while I like the members (Sekine Azusa was my favorite H!P Egg while she was in that program) IMO their biggest issue is inconsistence. I love several of their songs (Samurai Girls, Up Up Typhoon and their recent Bijo no Yajuu) but a lot of their music doesn't have that same impact. They certainly have a lot of songs, which makes finding something you'll enjoy easier, but most of their music is kind of forgettable.
That said, if you want to follow a very active idol group Up Up Girls might be for you. They have great members and are certainly a fine group, but I think it depends on what you're looking for.

Afilia Saga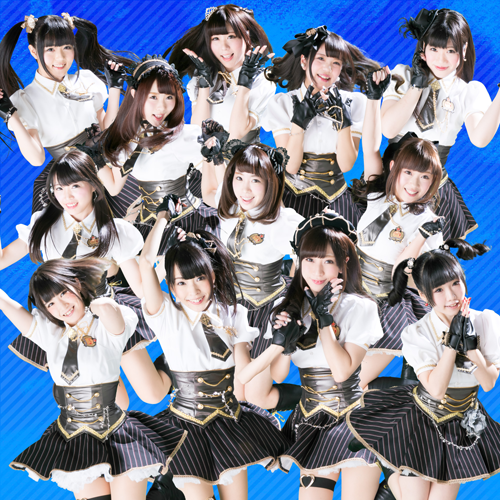 Formerly known as Afilia Saga East, Afilia Saga was formed in 2008. All the members work at the Afilia Group cafes and restaurants, and use a similar gimmick – the restaurants are set in the Afilia Kingdom, which is a "magical kingdom" and the members of Afilia Saga are "Magic Students." The group currently has 11 members and recently released their latest single, "Never Say Never." All the members have unusual sounding stage names, too, like Louise Sforzur and Yukafin Doll.
I think because of this gimmick I kind of want more from Afilia Saga than I'll ever get. Never Say Never is a fine song, and actually might be my favorite Afilia Saga song yet. But their music doesn't ever really utilize the whole "magic user" concept to what I feel is its full potential, which is a shame. Their music is fine (I find most of it uninspiring to be honest) but their videos and music are kind of generic idol-y rather than having that kind of a magical feel to it. It feels like Afilia Saga is wasting its potential there.
Even still, Afilia Saga is a fine idol group erring on the side of cutesy/moe. I really like their latest two singles "Never Say Never' and "Japonesque x Romanesque." They're really fun songs, and I might look into this group more. But if you see their gimmick and go in hoping to see that, you might be disappointed. Instead, if you go into Afilia Saga without any of those expectations you might like them.
Ayumikurikamaki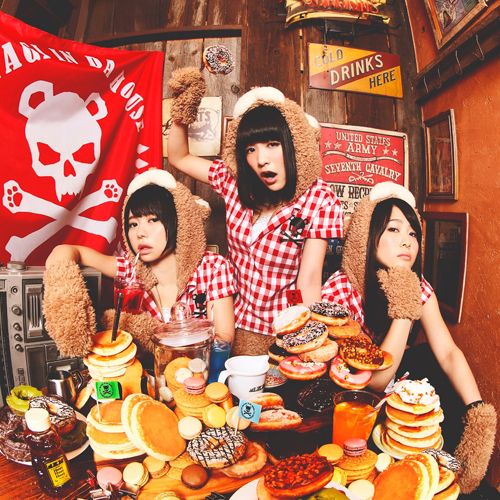 These girls I'm seriously proud of every time I cover them. They started out as Kurikamaki, a DJ unit. Those members, Kurika and Maki started out doing videos in one of  their bedrooms. They added another member, Ayumi, and have stayed stable as a group since then – all three girls were friends before forming the group, so that certainly helps. Now they're doing lots of different live shows and have really gone places as a group, performing at live events like Summer Sonic and Rock in Japan Festival.
They aren't terribly active in releasing new music – they put out one music video, Jet Kuma Star last year. While they are saying their upcoming single is their "second single" it looks like they put out one in March of this year. However, their new single "Honey Honey Honey" is coming out on June 24th. Jet Kuma Star is very catchy and addicting, and Honey Honey Honey sounds great too.
If you want a unit to follow with a DJ (looking at you, DJ Hikaru fans!) or if you want to see a group that has brought themselves up from zero to a very successful career, Ayumikurikamaki is a great place to look. I'm very fond of them, and wish them even more success!
AliceinAlice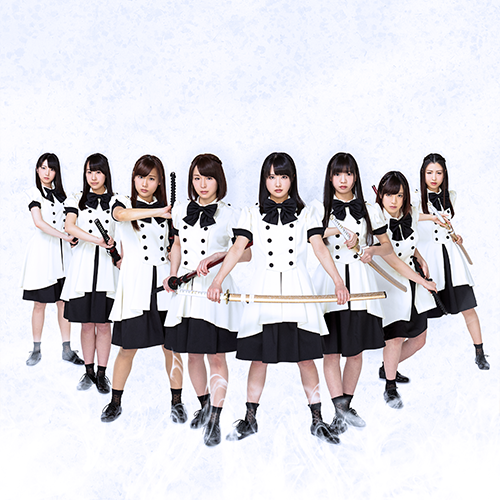 From what is known as "Alice in Project" (No relation to the other Alice Project), AliceinAlice aims to be a theater idol unit. Alice in Project is a theater company, and this is the idol group that aims to add acting to singing and dancing, as well as featuring unique staging because of this. Another interesting tidbit is that the members are generally older – the youngest was born in 1997 and the oldest was born in 1987, which is a bit unusual. They recently put out their third single, Busho Korin Over Again, which they note as being just under eight minutes long (at least, the PV is).
When I first profiled them I wasn't really impressed, but it looks like they've upped their game with Busho Korin Over Again – their PV has a really unique look to it, and I like what they're trying to achieve here. It's hard to hear the song behind the PV, but it sounds pretty good. These girls' acting skills do leave something to be desired, but it seems like their production value has gone up a lot.
Alice in Alice doesn't really grab me, but I am glad that they are trying to do something interesting with being a group focused on storytelling and being a theater group. They have improved vastly since I've last checked in on them, which I appreciate, so while I'm not entirely convinced they are worth checking out.
Ange☆Reve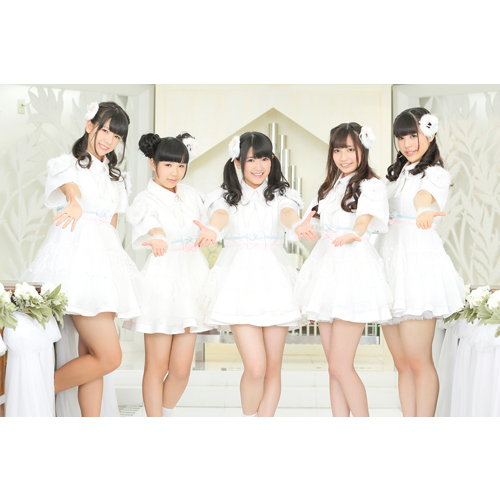 These girls are great! Ange Reve is one of the groups I'm currently very into, so you know I can give you my recommendation about them.
Ange Reve is a five-member unit under ArcJewel, a company that also features Lovely Doll and Doll Elements. The group is still relatively new, but I think has a lot of potential. In April they did their first solo live, and in February they put out their second single, Kiss Me Happy.
This group really impresses me; despite being so new, all the members are very self-assured performers, and their live performances are remarkably good for such a new group. I really enjoy both Yuukan na Koi no Serenade and Kiss Me Happy, and so their music has really grabbed me.
Ange Reve has really impressed me so far, and I encourage you to check them out. I have very high hopes for these five in the future.