OK, it wouldn't be right if I didn't try my annual undertaking to profile the groups of Tokyo Idol Festival. Last year I didn't make it through that many groups, but this year will hopefully be different.
AiCune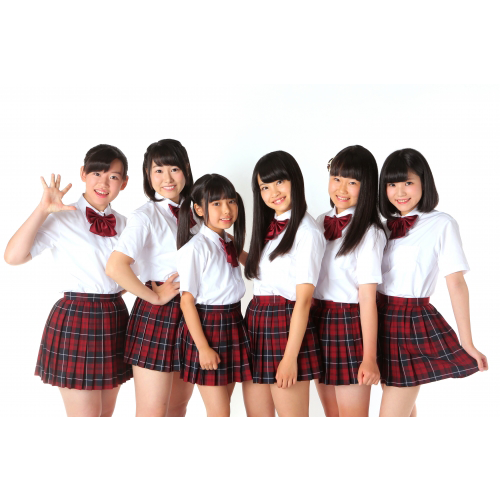 Formed in 2013, AiCune is the sister group to hard rock idol group Himekyun Fruit Can as well as FruitPochette and NanoCune. However, despite forming nearly about two and a half years ago, it seems that AiCune hasn't done too much. They put out their first mini album in 2014 and their first single, Nagisa no Sympathy, came out last August. The group also recently had several members graduate, so now it's down to three girls – Kirari, Masaki and Yumika.
While Himekyun Fruit Can is a rock group, AiCune is more of a standard, pop idol group, at least from the songs I've heard of them. They're also not particularly high energy, and while some of their songs are pretty fun (Nagisa no Sympathy is pretty great) they aren't especially memorable. That's not a bad thing – their music isn't bad, and sometimes I want some generic idol jams. That said, I don't know if there's that much to make AiCune stand out, unless you're already a fan of their sister groups.
I'S9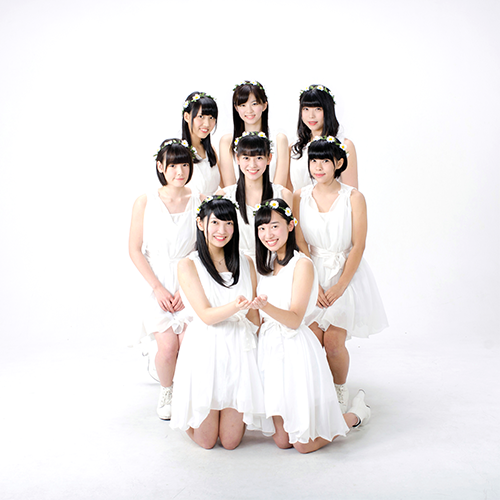 I'S9 is a group based in Fukuoka. Formed in 2012, they have a very classic image. While they are still a pretty small group, comparatively speaking, their most recent single, Mebae no Haru, hit #6 on the Oricon Daily Chart, so this could signal some future growth for I'S9.
While I personally like a pretty standard/classic idol group now and then (I do love standard idol music), there's not too much that's drawing me into I'S9. Their songs are all solid, so I'd  urge you to give them a shot, but none of them are memorable (with the possible exception of Onegai, Gyuttoshite). If you want a cute indie group to follow you could do much worse than I'S9, but they aren't the most interesting group of the bunch.

Idol College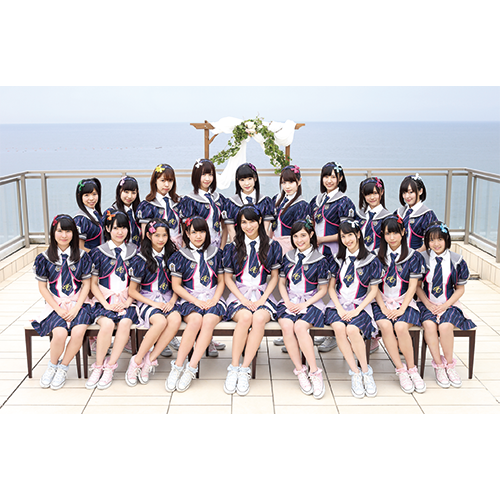 I'm kind of glad that Idol College is still kicking. I've been writing about them since my first TIF posts, and while I hardly pay attention to them in my off time it's almost comforting to check back in on Idol College every year or so. Their theme is for everyone to raise them as future idols. They've also reached #6 on the Oricon chart, which is a pretty major accomplishment. This year they released a new album on April 20. While I still have an image of them being a cutesy group, they have also done quite a bit of EDM music – last year's Tokonatsu Joshi Kibou was a particular favorite of last year.
It's been really fun to see Idol College grow from being a small group with inconsistent releases to becoming a decently popular group. While as a group they haven't quite gotten me invested or interested, they are a well produced group that has some solid members. Unfortunately, if you are an American Idol College has been affected by the YouTube Red region locking. However, if you can look them up, I encourage it, because Idol College is becoming a force to be reckoned with.
Idol Renaissance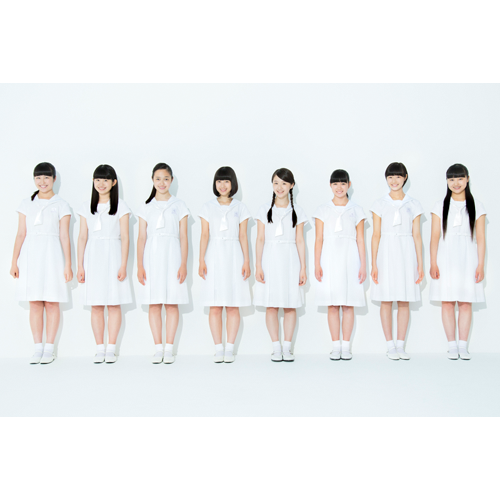 Idol Renaissance has been on my radar for the past year since I covered them for my last TIF posts, and, if you like idols (especially Up Front idols) they should be on yours too. They had a pretty big year – they've released an album (titled "Our Songs"), they've had sold out one man lives. They did a joint concert with the Hello!Project group Country Girls, and their member, Higa Nanako, had a featured role in the PV for Up Up Girls (Kakko Kari)'s "Party People Alien." And they are still maintaining their initial idea, which is pretty honorable.
Idol Renaissance is a very classic, old school kind of idol group. And, true to form, they perform almost exclusively covers. Their album, Our Songs, is all covers, and all these songs are fairly old, too (my favorite Idol Renaissance song, You, is from the late 80s). What's also interesting is that, while their songs they're covering aren't necessary idol tracks (they've covered artists like Base Ball Bear and The Pillows, for example) they all have a classic, old school idol feel to them, which makes Idol Renaissance a major callback. And a refreshing one at that, which is why I think they're so successful.
Unfortunately Idol Renaissance was also affected by the YouTube Red content blocking. However, if you can find videos of theirs to watch, I think they're worth your time to check out. They're doing something different, which is very valuable.
Iris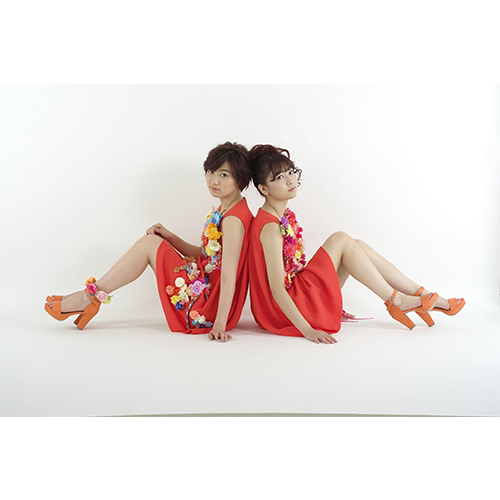 Iris is a two member idol group from Sendai. Their name comes from the goddess Iris, who connected the heavens and the earth, and their goal is to do the same but with people. The "ris" in Iris also stands for "restart." Given the existence of the group i*Ris (who will be focused on in the next TIF post), finding stuff with just Iris is a little tricky. If you search about them in English i*Ris is what shows up. Even in Japanese you might have to specifiy the names of one of the members (Momoka and Yukino) before you see this group. Or you can search for "Moradoll" with Iris and that will help, though most of the videos are from a couple years back at least when they had three members.
The fact that finding things about Iris is so hard and the fact that they aren't publishing more video content is kind of a shame because I'm really digging the music. They have a bit of an old-school retro kind of sound to them – not quite funk but has that same kind of sensibility to it. It's a really good sound and I genuinely like the music I'm hearing they do, it's just hard to find. If you're in Japan or going to TIF I'd probably seek out Iris, but if you're overseas it might be hard to do so.