Up Up Girls (Kakko Kari)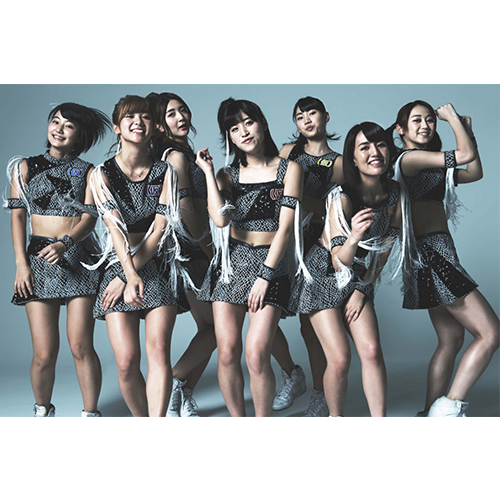 Chances are if you know idol groups you're probably at least a little familiar with Up Up Girls (Kakko Kari) but here's the gist. All the members of UUG were trainees with Hello!Project Egg. However, when their careers weren't going anywhere with that, they all formed a KPop cover group called UFZS and now are doing their own music with Up Up Girls. They're a fairly prolific group (though their single releases have slowed down a bit), and do a lot of performing. Lately their music has taken an EDM focus, with both Bijo no Yajuu and Party People Alien being particular highlights of their recent discography.
While UUG has always been in the periphery of my idol interest (I really like Sekine Azusa and was a fan of her H!P Egg days) they've never really done much for me. That said, I think their EDM direction is a good one. They put a lot of effort into their most recent single, Party People Alien, and it's been getting some good buzz. And for good reason – Party People Alien is one of the best songs of the year so far. I think if they follow this they could get a great niche for themselves.
Afilia Saga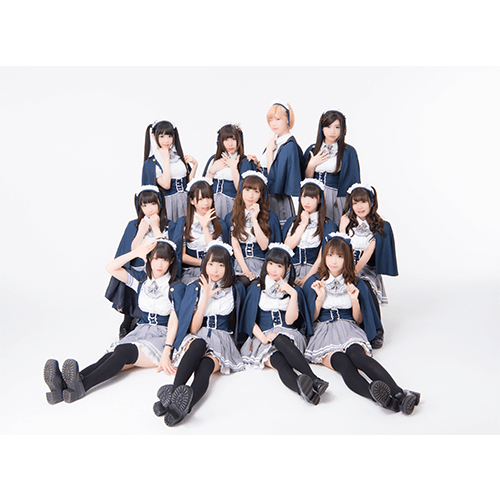 Afilia Saga is still going strong, which is good to see. Formed in 2008, this group has a gimmick of the members being "magic students" and all of them work at the Afilia Group cafes and restaurants which have that same gimmick. All of the members have themed names as well –  think Yukafin Doll and Love Berry Janne. Like I said, they're going strong – their most recent single, Itsuka Mita Niji no Sono Shita de, hit #5 on the Oricon chart and they've done comparably well in the past couple of years.
I feel like these complaints are a bit tired (I know I've mentioned this in the past), but I wish they would lean in a bit more to the magic user angle, possibly adding a story. Watching their latest PV, aside from their outfits and a brief moment at the end, there's not a lot to indicate there is anything magical about this group. I wish they'd do something themed like LinQ's "LinQuest ~Yagate Densetsu e~" as a model, which had RPG games as the theme of the PV. Doing this would add a lot more character to this group.
That said, their songs are pretty solid – I especially like Neptune Sagashite, but their latest singles are quite good. If you're an Anison fan, you should probably be listening to Afilia Saga. Other than that, if you want a super cute / moe group with catchy music, I'd check out Afilia Saga.
 Ayumikurikamaki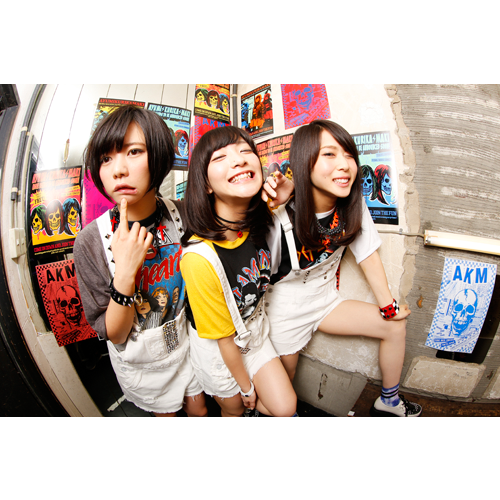 I feel a weird sense of pride about Ayumikurikamaki because of their start. They started as just Kurikamaki who performed pretty low budget videos in one of their bedrooms. And guess who covered them for TIF? In all seriousness, Ayumikurikamaki is a real underdog story. Starting as a DJ unit Kurikamaki and adding Ayumi (a singer) later, this group has gone from performing in a bedroom to being on a major label and performing on TV shows. Ayumi is the singer, Kurika the DJ, Maki is the hype girl. They just put out their first album after several singles.
While I don't follow them as much as I'd like, they're a really solid unit with good music. Jet Kuma Star is great. They're a bit hard to find on YouTube and in American music channels, so following them will be some extra work, but I do think it's worth it. They're a pretty unique group that literally went from doing videos in a bedroom to a major debut, which I think is pretty cool.
Alice in Alice & Friends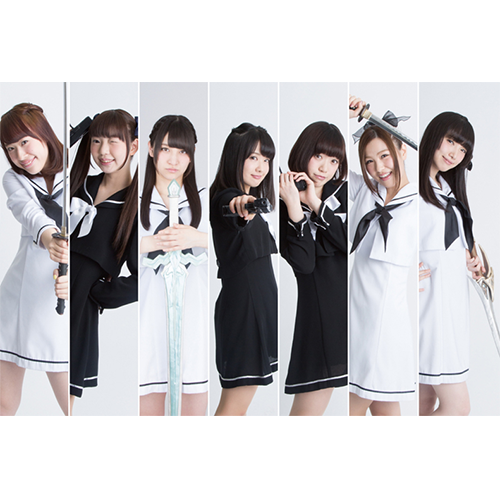 It's not Alice Project, it's Alice In Project, which is totally different. Alice in Alice is an idol group that comes from the Alice in Project theater troupe, and recently added the friends when they made their major debut and also so that they could collaborate with other Alice in Project members freely. Also, they made their major debut, which is honestly not something I saw happening. They're a group that has grown a lot over the years – they're doing interesting PVs, Their PV as Alice in Alice, Busho Korin Over Again is legitimately pretty good.
That said, they still have a ways to go. There's not a lot that sets this group apart, aside from the theater aspect, which is not something that's going to appeal much to, say, us following the group from overseas. That's obviously not the group's problem, but having better songs for example would increase their widespread appeal. That said, their latest song "Space Lovely Tutorial" is their best song I've heard and there is a lot of personality in the PV, so I think there is still opportunity for them to grow.
Ange☆Reve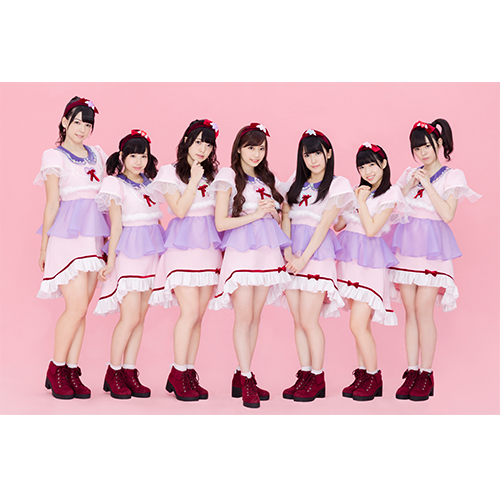 Ange * Reve has only been around for about two years, but they've made a big impression on me. A sister group to Lovely Doll, Doll Elements, Luce Twinkle Wink and other groups from the Arc Jewel family of idol groups, both of Ange Reve's indie singles, "Yuukan na Koi no Serenade" and "Kiss Me Happy" are two singles I particularly enjoyed, so checking up on Ange Reve is something I enjoy. In the past year Ange Reve has made their major debut with Pony Canyon, so they've hit it big. ANd for good reason – they're a genuinely enjoyable group. That said, since Pony Canyon is part of the Youtube Red and Japanese music deal, checking in on the newest Ange Reve songs isn't as easy as it was when they were indies.
While their recent DVD singles don't quite hit the levels of something like Kiss Me Happy, they're both still cute and catchy – their most recent DVD single, "Stare," especially. So if you want a fun idol group to follow that mostly does cute songs and has fun live performances, Ange Reve might be the way to go. They are a fun group to pay attention to, even if I only casually follow Ange Reve, and they would definitely be a group I'd check out at TIF if I was able to go!