Appare! Harajuku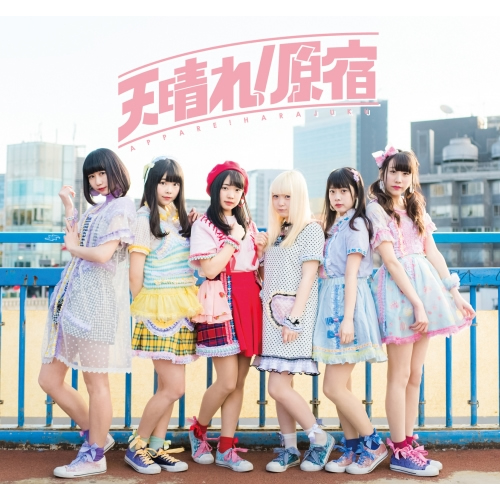 Appare! Harajuku is a pretty new group joining the TIF lineup. They made their debut in July 2016, so about 10 months ago, and just recently put out their first single, "Kono Saki e." So if you like following an idol group from the start, Appare! Harajuku should be of interest to you. This six-member unit is, as noted by their group name, based out of Harajuku and as such focuses a lot on Harajuku fashion (every member has their favorite brand listed on the website. If you like the cute fashion of Harajuku, this may be a good group.
Honestly, Appare! Harajuku has had a really solid start with their album and single. They have some decent music (though nothing's particularly excellent, mostly solid), and their performances seem fun. Their YouTube has a lot of performances, and a lot of them seem like they're a slightly more mellow Dempagumi.inc, in a way. They seem like they're a fun group and I like a lot of what I've heard so far, so if you're looking for a new group to follow I'd suggest checking out Appare! Harajuku.
Afilia Saga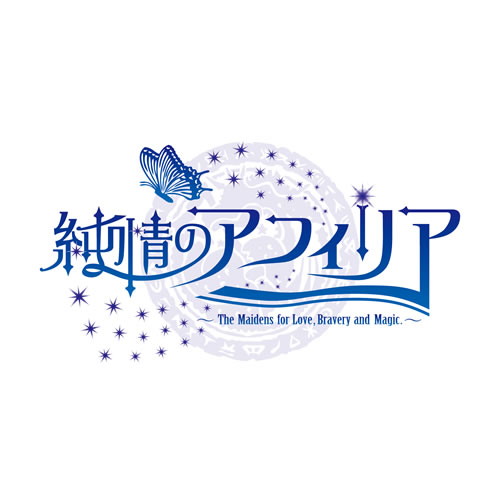 Another familiar group for following TIF! Afilia Saga was originally Afilia Saga East and they were formed in 2008. All the members are "magic students" that work for the Afilia Group of cafes and restaurants. All the members also have magical sounding stage names like Nana Dorp Bijoux and Raymee Heavenly. They've put out 3 albums and 19 singles and have done well for themselves, their most recent singles tending to rank at around #6-8 on the Oricon weekly singles chart. So they're doing well for themselves. They do anime / video game music, so if you're into anison then you should already be paying attention to Afilia Saga.
Personally, I always wish their singles and videos would do more with the gimmicks they have. Their magic user schtick is a cute idea but they don't go anywhere near far enough with it. They have one song that I particularly love (Neptune Sagashite, which I still listen to very frequently) but the other songs I've heard have been pretty middling and haven't done all that much for me, personally. That said, they do have a very anison sound / aesthetic, so if that's your thing and you aren't following Afilia Saga I suggest you check them out. Unfortunately their YouTube activity is region locked but some videos are still available elsewhere. They aren't the easiest group to follow abroad, but if they sound like they'd be up your alley you should try to find some of their stuff.
amiiinA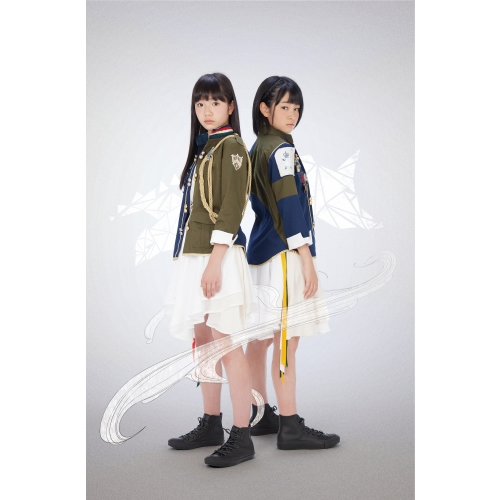 amiinA is a group of two girls, Ami and Miyu. The group was formed in 2012 and named after the two members at the time, Ami and Miina, but Miina left in early 2016 and Miyu joined shortly afterwards. So the name is now an acronym (awake mind into ideal naked Avalon) rather than being a combination of names. Since this they've put out their 4th single, their first album, and this year will bring their first mini-album. So while Ami and the group have been working pretty steadily since 2012, 2016 is when they've started to pick up some speed and momentum. They've also, interestingly enough, released a version of their first album, Avalon, that's just an instrumental version and they're releasing a 12-inch LP later this year too.
Before  writing this post I had never heard of amiinA and was ready to spend about 10-15 minutes researching them and forget about them. But man, groups like amiinA are the reason I absolutely love doing these TIF posts, because I'm so glad I've heard of them now. Above all else, their music is fantastic.Their summary on the TIF website mentions they do post rock and electronica influence in their music, but while they do some genre bending I think that sells short just how high quality their music is. Their first album, Avalon, is available on US iTunes so I've listened to most of that so far and it's all interesting and all just great. Beyond that, watching some of these videos, Ami and Miyu seem to both have a flair for performance which makes their concerts look like a ton of fun.
Their music isn't terribly idol-y. If you want your idols to mostly do pure idol music, amiinA might not be for you. But if you like good music, you should definitely give amiinA a shot. They are just fantastic, and are now immediately going on the list of groups I follow just because of how much I love this music.
Ange☆Reve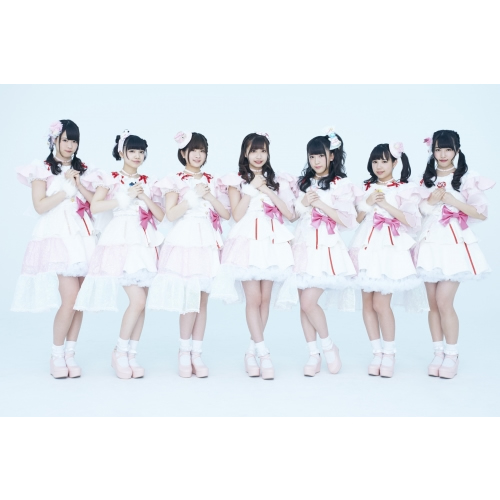 Ange Reve is a group from the Arc Jewel agency that produces idol groups like Lovely Doll, Doll Elements, Luce Twinkle Wink, etc. The group's name means Angel Dream, and currently has seven members, growing from previous numbers. Their big goal was a major debut, which they have achieved as Pony Canyon is their new major label. Since moving to Pony Canyon they have released three DVD singles, the most recent being "Colorful," and just this past week put out a mini-album, Lumiere, which has two different versions that have completely different setlist. So they've been busy, and slowly climbing up the charts.
At this point I've mostly been familiar with their indies singles, as both Yuukan na Koi no Serenade and Kiss Me Happy are particular favorites of mine. I don't think their major debut songs are quite as catchy, but they're still really fun, upbeat idol songs. Stare is particularly good, and the new songs they've previewed off of Lumiere are fun too. Personally, I don't love their music enough to go seek out both versions of Lumiere, but that being said if you like idols doing the cutesiest of cute idol music, Ange Reve is probably a good choice. All the members seem fun, so if this is your favorite type of idol music I recommend Ange Reve.
Ayumikurikamaki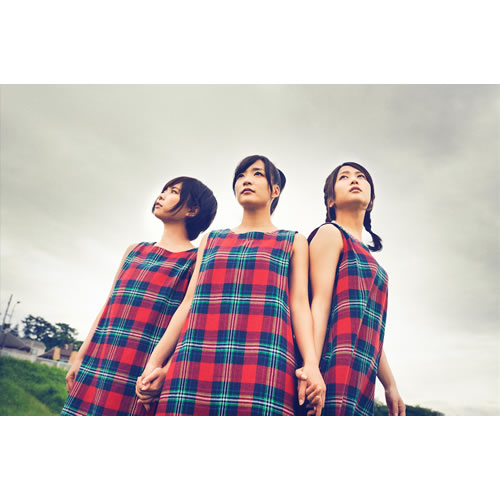 I feel weirdly proud of Ayumikurikamaki. Formed in 2012 as just Kurikamaki, they first went to TIF when they were just formed by themselves and putting out videos of them in one of their bedrooms, and now they've gone legit. The group originally formed as a DJ unit where they performed wearing bear costumes, but added Ayumi, a singer, and have since done away with the bear costumes. Since their formation they've done well for themselves – their music is distributed by SME, they put out an album last year, and regularly put out singles.
While I tend to favor their single "Jet Kuma Star,"  their music I've all heard is all solidly produced. Despite its origins DJing, it's not a hip-hop unit – instead their music is mostly solidly – rock inspired. That said, it's all really solid music, and I definitely recommend checking them out if you like solid idol music with a rock twinge. While they don't do too much with the DJ thing anymore, at least from what I know of their videos (Kurika DJs but steps out from behind the booth pretty frequently), their music is solid and their live shows look like a ton of fun. I'd definitely check them out if you like rock music or you just want to go to what looks like a good live show. Their newest single, "Gomas Slipper" (or is it "Gomas Ripper?" I've seen it both ways) is pretty fantastic.