Ueno Yuuka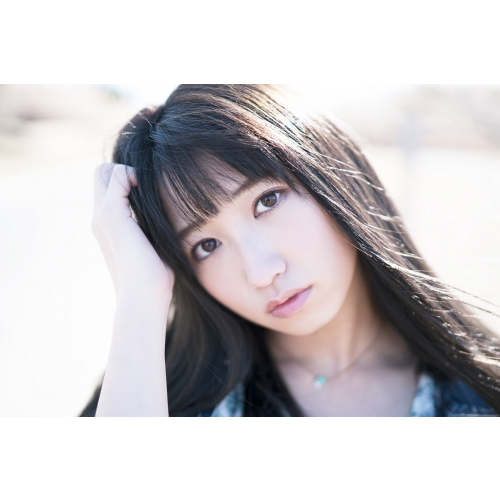 Ueno Yuuka is a soloist under King Records. After winning one of the major awards at King Records Presents Dream Vocal Audition, she begun her career with an immediate major debut with King Records. She recently released her 8th single, Tomodachi Gokko, and has also released an album and a mini album earlier this year, Sweet Dolce. Her singles don't tend to rank very highly on the oricon (often around the 50 spot on the weekly charts), but her songs have been used for movies, TV shows, and CMs, and Yuuka herself is aiming to be an actress in addition to being a singer, appearing in some movies and TV shows.
Musically, Yuuka feels much more of an artist than an idol. She has some beautiful vocals, and a lot of her music reflects how great of a singer she is. She does quite a few ballads, laidback songs, though she has some more upbeat fun stuff. Her music doesn't really appeal to me, as I'm not a big fan of ballads myself. However, if you are into ballads and like quality female vocalists, Ueno Yuuka is totally someone you should be following. If you're looking for a more talented idol who feels more like an artist who is starting to do more non-music work, Yuuka is definitely someone you should check out.
HKT48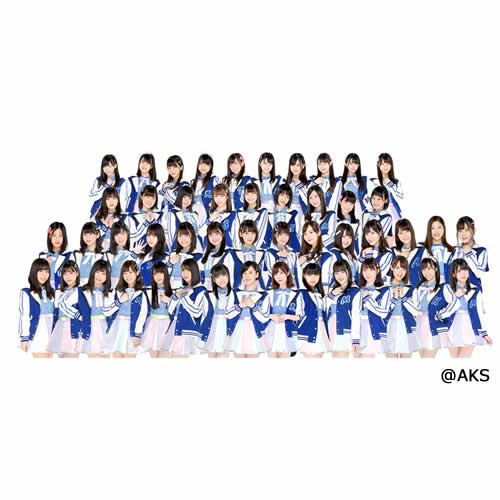 I feel like if you're an idol fan you probably know if you like HKT48 or not, and if you're interested in them you know how to follow them. HKT48 is one of the sister groups of AKB48, the most popular idol group in Japan and one of the many local 48 groups including SKE48, NMB48, NGT48 and STU48 (not even mentioning the international groups). HKT48 is based in Fukuoka and has their theater based there. There are as of right now three teams (Team H, Team KIV and Team TII) that perform in their theater as well as ten trainee members. Like all 48 groups they separate their activity over the various theater performances, TV appearances, radio appearances, singles, and concerts. They just released their latest single, Bagutte Iijan.
If it sounds like a lot, it is – there is a lot to pay attention to if you like the 48 groups, and it's possible to spend a lot of time watching 48 content. Currently, I'm not a huge 48 follower – all of my major favorites have since graduated (my favorite HKT48 member and original AKB48 favorite, Ota Aika, just graduated in April), and I'm not a huge fan of their current music. I also wish that HKT48 would get an original stage for their theater performances. Still, HKT48 tend to be an energetic bunch and one that I liked following when I did – it's a bit old, but HaKaTa Hyakkaten is one of my favorite 48 TV programs. Their older singles are still very fond for me – both Suki Suki Skip and Melon Juice are two particular favorites of mine.
If you're an international fan and want to get into the 48 groups, it can be a bit tricky as a lot of 48 content is region locked on YouTube. However, there's a pretty strong international fan community, so if you want to be a fan of a very popular group that has a TON of music and a lot of members, HKT48 isn't a bad option. Even though I've mostly moved on as an idol fan (though I do like Kato Minami in NGT48 and I'm looking forward to the debut of a member in STU48 who used to do dance covers on YouTube), I do miss my 48 fan days – there's just so much to follow, it can be a lot of fun.
X21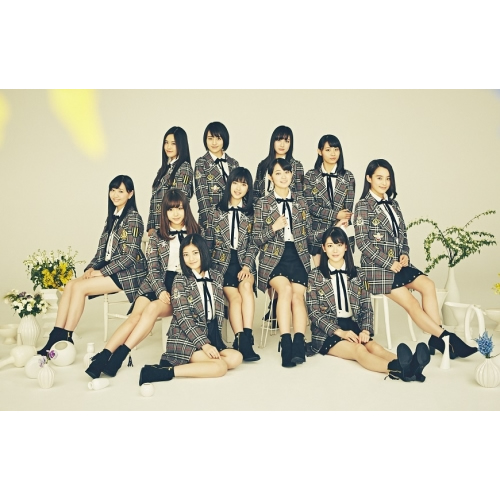 I feel like I have to make the same tired joke every year, but no they're not X-23, the X-Men character, they're X21. X21 was formed of finalists from the 13th and 14th Japan Bishoujo Contest, a fairly long-running beauty contest there. Formed in 2013, the group made its major debut with Avex in 2014 where they have stayed since. Last year they put out their 9th single, "Kagami no Naka no Parallel Girl" and they just put out their second album, "Beautiful X," earlier this year. They tend to do OK on the charts (Kagami no Naka no Parallel Girl got #12 on the Oricon Weekly), but not spectacularly so, so they're still relatively small – they've performed some shows at Harajuku Quest Hall which holds about 400 people.
That said, despite being a relatively smaller group, they have some great production values and their music is largely pretty great. I think it could be easy to write off X21 as just being about looks, considering their origins, but I recommend you don't do this as their music is largely fun, polished, and generally well-written. It reminds me of classic 48 group music, in the best possible way. The songs are largely sung in groups of members (solo lines aren't really a thing with X21), they have a mostly upbeat sound with a lot of polish. I don't know if I'd say they're exactly the same (certainly not), but I can see following X21 more to fill that 2008-2011 era of AKB48 that I still miss. The group doesn't have any of the same gimmicks, but they fill that gap.
X21 is a really solid group that I'm honestly surprised isn't bigger. I don't know how much I'll actually end up following them on a regular basis, but they are a really appealing group you should probably check out. Their most recent music has all been great, but if you want another song to listen to last year's "Yakusoku no Oka" was one of my favorite songs of 2016.
Erabareshi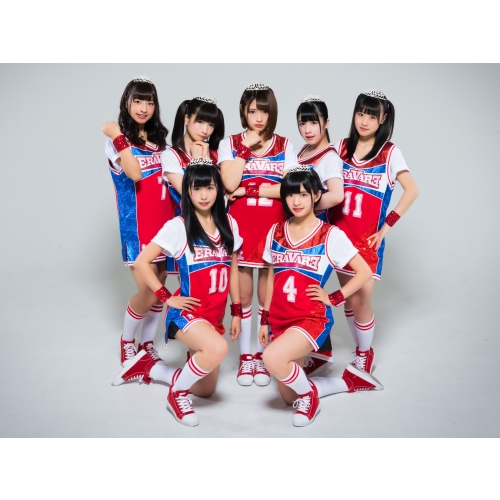 Erabareshi is a subgroup of Bakusute Sotokanda Icchome, which I'll be talking about later, that performs as a part of the Akihabara Backstage Pass cafe. Since Bakusute is a group comprised of all the employees of said cafe, there are a lot of members. Erabareshi is a group with a static lineup, and as such is a lot easier to remember, especially if you can't actually go to the Akihabara Backstage Pass cafe, so if you're interested in that cafe and Bakusute, Erabareshi is a good possibility for you.
Formed in 2016, Erabareshi has since released three singles, including the latest being Basket Queen. Unfortunately they're region blocked on YouTube for me, so if that matters to you it's pretty tough to follow them. Honestly, following Erabareshi internationally seems pretty tough in general. Bakusute and Erabareshi seem like interesting groups to follow if you are interested in idols, living in/near Tokyo, and you have enough money to regularly attend the cafe. If I was in Tokyo I would eat up the entire Bakusute gimmick and would probably frequent that cafe. If that was the case, Erabareshi would appeal to me. However, I feel like while these groups have some good music (I like Bakusute's two indie singles, Produce and Yoropiku Pikuyoro a lot and Seishun Chronicle is good), so much of the enjoyment would come from going to the cafe.
That said, musically their songs are definitely solid. Basket Queen was written by noted Hello!Project producer Tsunku, so if you'er a Tsunku fan in particular checking out Erabareshi could be useful. The B-Side to this was used as a theme song and is particularly catchy. While I personally don't think that the music distinguishes them enough to put in the effort if you're not actually based near Tokyo, if you've been looking for a way to get into Bakusute then Erabareshi is a good option.
Osaka Shunkashuto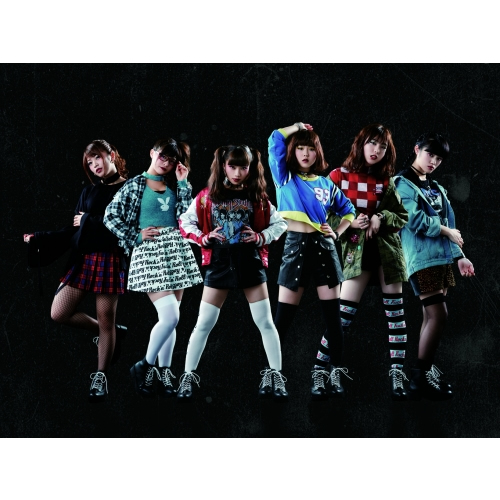 Osaka Shunkashuto was known in its indie years for being managed by only one person, Soezimax, who did everything (songwriting, PV, business, etc) relating to Osaka Shunkashuto. While they have moved on from this, now operating under Fujiyama Project Japan, they still have a big selling point which is the quality of performance. Osaka Shunkashuto is GOOD, and while all the members are good the vocals of the lead singer Maina are some of the most powerful, quality vocals in idol music today.
They recently released their new single, New Me, after not putting out any new music in 2016. While a lot of people prefer their older music, and I agree that Chameleon Shoujo and C'Mon are their best song, New Me is fantastic and definitely worth checking out if you liked the Soezimax era stuff but have been reluctant to check out their newer stuff. Most of their music is more rock-influenced, but New Me is a bit of a departure, having a bit more of an old-school feel to it. The group is generally pretty fantastic about performing, and while Maina is the lead vocalist all the other members seem really fun too. I haven't explored this group much more than musically, but if this music sounds up your alley then you should listen to some of their songs.
Osaka Shunkashuto is well worth checking out, and I definitely recommend you give some of their music a shot.