I took a month to finish my C-ute tribute post but I'm back working on my TIF profiles again!
Icle Girls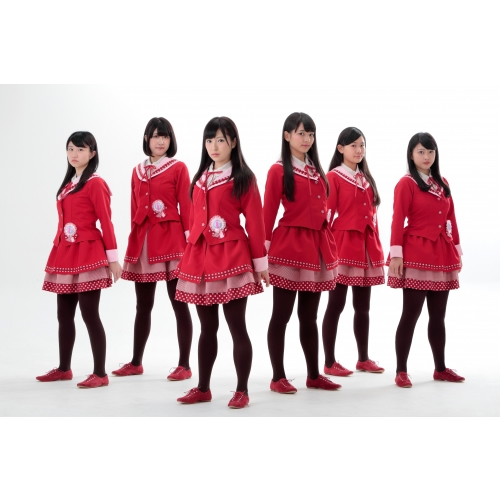 Icle Girls is a local group based in Iwaki in Fukushima that has been active since 2013. While they initially started with more members they currently have six, and their theme is that they'll carry their smiles and energy to the rest of the country, so even though they are a local group they have nationwide aim. In 2016 they actually won the U.M.U Award, a major award for local idols, which is a huge get for them. That said, they seem to be fairly active in the Iwaki/Fukushima area, appearing on local television and having their own radio program, so they're definitely a group that's easier to follow there.
They've released six singles so far, including their most recent one "Tokusanka ~welcome to Iwaki~ / JyakkanΣ" (a double A-Side), and one album so far.  Their most recent singles don't seem to have any MVs or any specific videos, unfortunately, but their YouTube channel has several full-length concerts or nearly full-length, so it's very easy to watch their live performances. Musically their music seems to be pretty standard cutesy idol pop music – nothing really stood out to me but it's catchy enough. The members seem pretty fun, so if you are located near Iwaki OR want to watch some full length idol concerts I definitely suggest checking out Icle Girls. If not, while I personally prefer other local/ indie groups, if you're looking for a cute group with some pretty standard idol pop music then maybe check out Icle Girls!
i☆Ris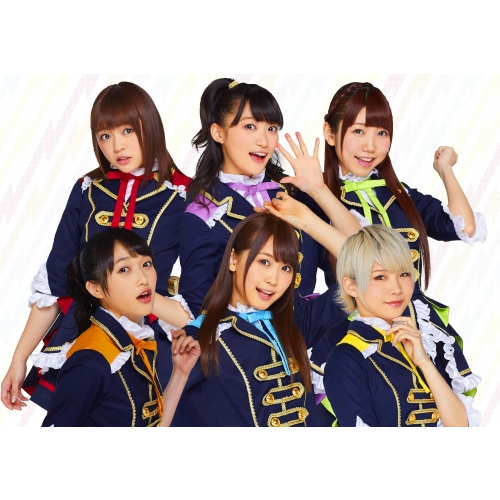 I*Ris has consistently been a group I've thought should be a bigger deal with foreign idol fans than they are. This group is a joint voice acting unit and idol group, with all the members doing various voice acting activities while being an idol unit (they voice act and do songs for PriPara, to give you an idea). The group is produced by Avex, so they have a generally high quality of their music and production – I'd consider i*Ris to be one of the better produced idol groups vocally, so if that's something you're interesting then I*Ris is definitely for you. Last year they had their big 4th anniversary concert at the Nippon Budokan and, if the video posted on the Avex YouTube is any indication, it looks like it was well attended.
i*Ris is well produced, the members all seem great, so why don't I follow them more? Honestly, their music doesn't do that much for me. I mention it every year, but their song Gensoukyoku Wonderland is one of my favorite idol tracks, but a lot of their singles are fairly generic anime songs. Which is fine, I like upbeat generic anime songs just fine, but none of them are particularly catchy or interesting in a way that grabs me. Their music is all pleasant but for the most part kind of same-y, which is kind of a shame. This is very subjective so I think most people should check out i*Ris, but I just wish I liked their music more – they deserve great music. I recommend Gensoukyoku Wonderland and their single Ready Smile is my favorite recent i*Ris track.
@17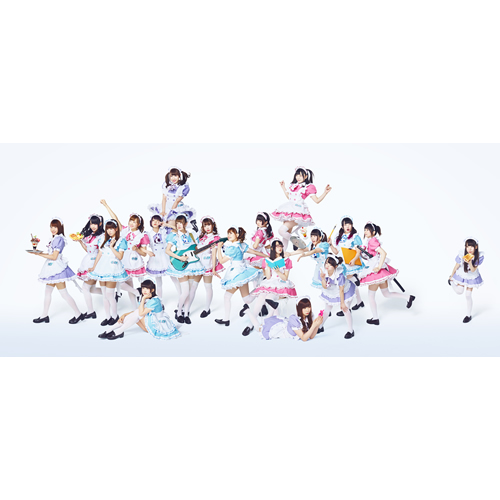 @17 is the idol group of @Home Cafe, a popular Akihabara Maid Cafe. Last year  @17 made their TIF debut – however, this year they reformed in May with 20 new members, so it's mostly a new group at this point. Their website is totally barebones, no pictures, just reference to the one single they put out last year, so this is really not a group you can check out before going to TIF.
Looking at some old performances, it looks like in the past @17 focused on maid outfits and cutesy songs. So if that's something that interests you then @17 might interest you, or it might interest you if you like maid cafes. Otherwise, there's pretty much nothing from this group to check out yet.
Up Up Girls (2)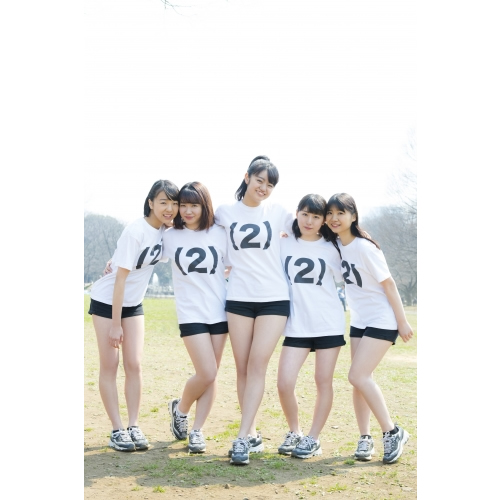 As I mentioned in my Up Up Girls (Kakko Kari) write up, these are the five members added as Up Up Girls (2) (Also known as Up Up Girls Second or Up Up Girls (Kakko Nikki). It was initially announced that Up Up Girls (2) would be the second generation of Up Up Girls but they're really more like their own thing, albeit also providing back up for Up Up Girls. For example they are back dancers in Up Up Girls' latest single and appear at Up Up Girls shows in that capacity, but they also perform on their own as their own group. So while they have a closer tie to Up Up Girls than, say, Angerme has to Morning Musume, they're also somewhat their own thiing.
I feel like if you're an Up Up Girls fan you should like Up Up Girls (2) and if you're not I'm not sure why you'd bother. The members seem really great, from what I've seen – I watched the first appearance of the members and their introductions and they seem like a fun bunch of oddballs. They also have a nice, energetic appeal to them in the way that newbie idols do – they seem genuinely very excited to be singing Up Up Girls standards like Up Up Typhoon. But at this point it doesn't seem like they have any original songs of their own, so if you disliked Up Up Girls' music you're not going to care for Up Up Girls (2). That said, if you like Up Up Girls but have been putting off checking out Up Up Girls (2) for whatever reason, these new members seem like good eggs, and after watching some of their videos I want to follow them more.
ANNA☆S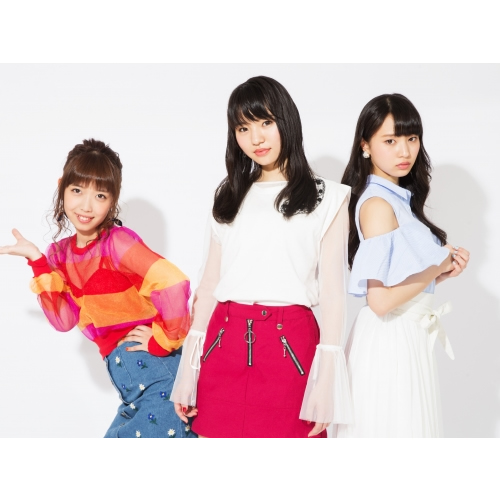 I've been aware of ANNA☆S for years but this is their first TIF, so first profile. ANNA☆S  is a group formed of Anna, Yuna and Suzuka, two sisters (Anna and Yuna) and one childhood friend (Suzuka). They've been performing together since 2010 and, as far as I can tell, haven't had any lineup changes which is pretty impressive. When they perform with Wakita Yoshino, a support member, they perform idol rap songs as the unit Udon Kyoudai. Recently they've released some best off albums and started putting out solo music in addition to their music as a group.
I really like that the group has been around for so long without any change in lineup – I think this is leads to a great rapport between members, especially considering the members have known each other for years before forming the group. Anna's voice in particular is very solid, too. Ultimately, for me, there isn't quite enough there after them being around for 7 years. They have released music, sure, but the music is all just OK – the best song I've found is Set Me Free but for the most part their music isn't great, just pretty straightforward idol pop. I think if anything I've mentioned appeals to you you should take a look at ANNA*S, but, while I like the personal ties of the group, they don't seem to appeal to me.