Uijin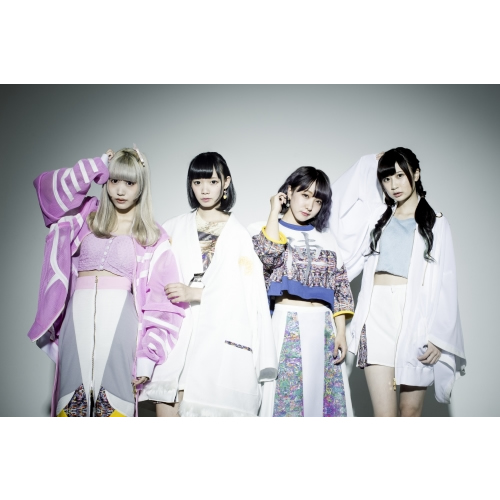 Uijin is a four member unit that was formed in December of 2016, so still very new. The group's concept is centered around a fictitious city of neo tokyo, which is a pretty common name for a futuristic Tokyo in anime and games. They recently released their first full album which includes lyrics written by the members of the group. Their style musically is idol pop with healthy helpings of electro and rock sound.
For being such a new group and for not having ties to other groups (as far as I can tell) Uijin seems remarkably good so far – their music is simultaneously interesting,  underground idol music but it's well written and accessible. The members seem like solid performers and their live videos look super fun. If you're looking to explore more of the underground idol scene, Uijin could be an accessible in. If you're looking for electronic, futuristic rock with an idol bent, you have some specific tastes but Uijin might be your jam. Their song Meltdown I particularly like (and parts of it remind me a bit of Hangry & Angry's Reconquista), but their other songs on their channel are good. Since they are so new they don't have a ton out yet, but you should definitely keep Uijin on your radar.
AOP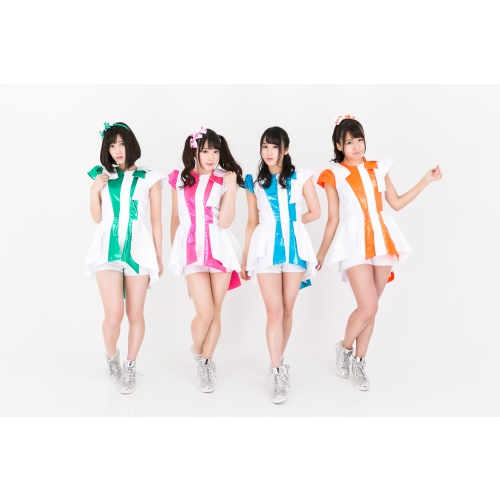 AOP (written as A応P but I'm simplifying it here for my sake) stands for Anime Ouen Project, or Anime Cheer Project, basically a group built around cheering on anime. AOP  doesn't only cheer on anime, with members that like it, though – they've been doing theme songs for anime. AOP hit it big in 2016 with doing the opening theme songs for the popular anime Osomatsu-san, which made Zenrokyu Batankyu do very well. Unfortunately their other singles or albums haven't done quite so well, but they are a fairly prolific group – they've put out two singles, a mini album and an album this year and last year they put out an album, a mini album and four singles. So if you like anime music and want a group that's constantly churning out new stuff, AOP could be up your alley.
While last year's Cotona Mode is an ultimate guilty pleasure of mine (it is pure idol fluff), I haven't been able to get into AOP much myself. More than anything they come across to me as a less polished i*Ris. Which isn't a bad thing – most groups don't achieve the polish of i*Ris and the anime theme is pretty fun. The members seem like fun and some of their music is great  – their latest single, Jitensha ni Hana wa Mau is pretty solid and last year's "Ano ne, Kimi dake ni" is great. But if this group sounds like they'd appeal to you I'd check out both i*Ris and them. AOP is a bit less polished so if that appeals to you more than the highly polished i*Ris I'd check them out.
AKB48 16th Generation Kenkyuusei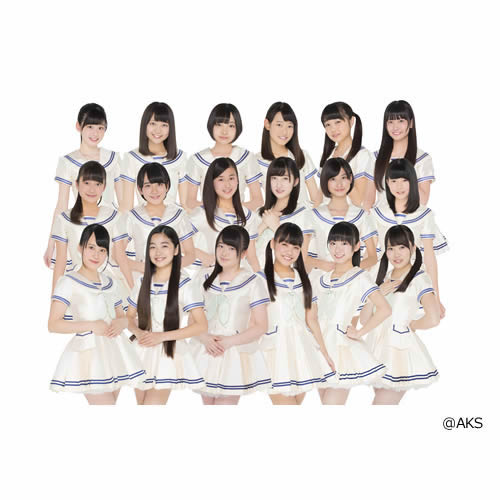 I feel like this needs no explanation, but I'll give one in case you're unffamiliar with the AKB48 system. This is the 16th generation of AKB48 members, who passed the audition and debuted as research students late last year at the end of 2016 and will be in training until they debut in a proper AKB team. That said, this generation has been doing a lot of performances on their own – they had a big concert on their own at Tokyo Dome City Hall in January and have since performed in the AKB theater on their own as well.
I mean, if you're into AKB you should probably follow them, if you're not into AKB you won't. This group isn't likely to change any minds, but if you're an existing 48 fan you can follow the future of AKB48 if you check them out.
https://youtu.be/CQENFC9PKuU?t=4m36s
AKB48 Team 8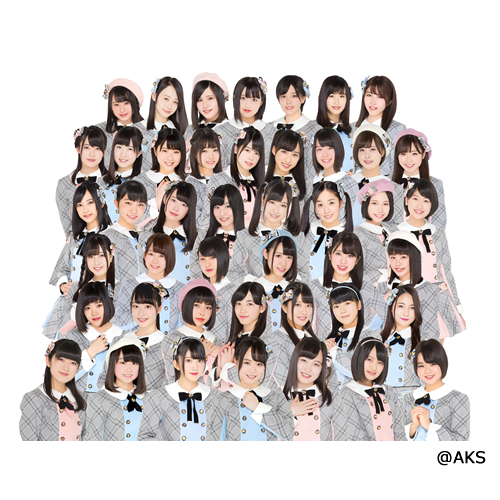 AKB48's Team 8 is kind of an oddity that I've never been quite sure what to make of. Formed in 2014 by an audition for all the members, the concept is that they are comprised of a member from each of Japan's 47 prefectures (though they currently have 44 members), who aim to travel to each prefecture, where they are idols who will go to meet you. They're also sponsored by Toyota. So while they're a part of AKB48 and some of the members of Team 8 are also cocurrently members of other AKB teams, Team 8 is kind of its own thing – a team but not a team in the sense of A, K, B and 4. They've so far visited 38 prefectures which is a pretty solid number.
Again, if you're not into AKB48 I doubt Team 8 is going to change your mind, unless their theme or their Toyota sponsorship is somehow really interesting to you. They kind of do their own thing, and I think their theme is clever, but they're AKB48 at their core. Either you're interested in that or you're not.
HR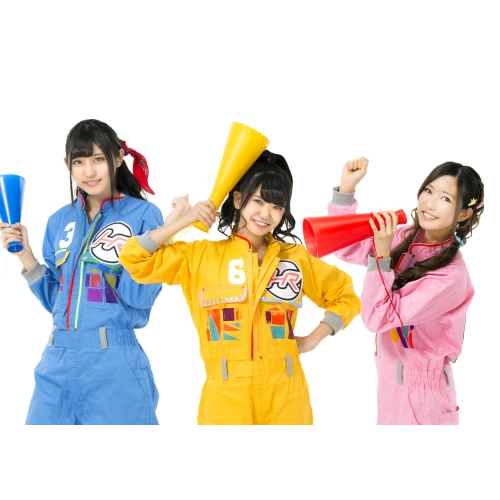 HR is a unit from Fukuoka with their name standing for Hakata Reboot. HR is a bit of an odd duck in that they seemed like they were on the rise but have gone in odd directions – this group has had a LOT of members shuffle in and out over the past years since they've debuted in 2010, and while they've done some things I don't think they've hit the heights I thought they were. The group made their major debut in 2015 and have since put out four singles, but in many ways I'd say their peak was in their indies days in 2014, with the release of their single "Evolution da," album release and their subgroup Splash Revolution. That said, their single sales have been solid, so that might be my personal perception. I am interested to see how many members they end up with – they've always had a fairly large lineup, so seeing three members be HR is a little weird.
Since HR has very recently lost almost all its members, it's hard to recommend going back to older videos because I don't know how relevant they will be to future idol fandom. They have some fun, solid idol music – Kimi ni Spark, their first indie single is a favorite of mine and I actually own a physical copy of Evolution Da I like that single so much. Their style is pretty standard idol, so I'd say they're mainly of interest if you are located in Fukuoka and want to support a really solid local idol in the local scene. I really liked them in years past until my oshimen, Kobayashi Mayu, graduated. They're a bit hard to follow as a foreign fan, especially as they are victim to region locking, but there's quite a few fan recordings of their concerts around Fukuoka. I'm a bit conflicted on HR, honestly – there's a lot to like in their history but it remains to be seen where they go from here.