Shoujo Koukyoukyoku – Girls Symphony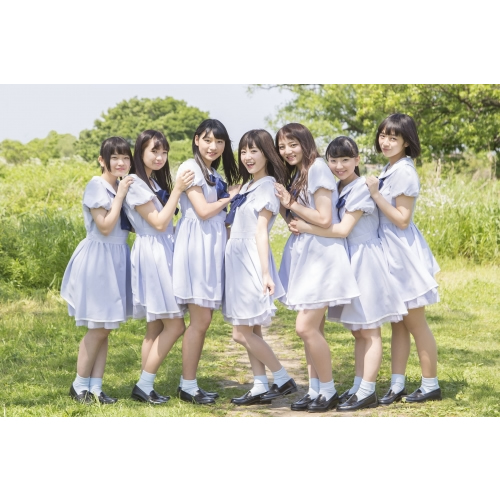 Girls' Symphony (as I am going to call them because the Japanese part of their name literally means Girls' Symphony) is a unit that was formed in 2015 but debuted in early 2016. Their aim is to have seven members who are all active doing their own thing (gravure, modelling, etc) but then come together to be in Girls Symphony. They put out their first and only single last year, Mahou wo Kakeru yo. Please note: There is a pretty popular Wake Up! Girls song that has the same name as this group, so if you search for this group make sure you aren't actually checking out Wake Up! Girls.
Girls' Symphony doesn't have a ton of stuff out yet, besides some concert videos, so they're very new. However, Mahou wo Kakeru yo is a good song and they cover some decent idol songs when they perform, such as NMB48's Hoshizora no Caravan (one of my favorites). They have a really great classic idol appeal that might be a big appeal to some. If you're looking for an idol group with a classic appeal / aesthetic I'd go with Idol Renaissance, but if you would prefer a group that does more idol songs then you might want to check out Girls Symphony.
KATA☆CHU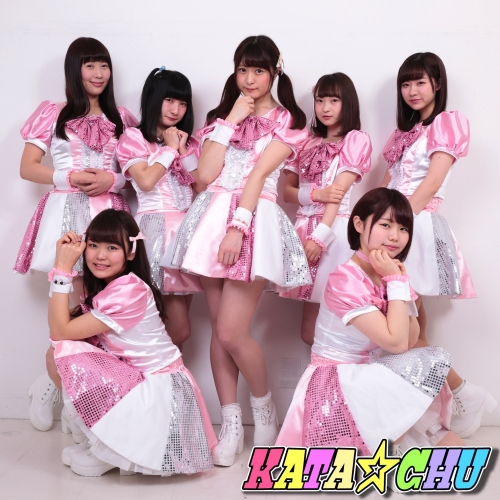 KATA☆CHU is a unit that was formed in 2016 with the theme of unrequited love, since the Kata in their name is kataomoi. So this unit's goal is to support people who long for something or who have unrequited love. Since a lot of people go to idol music for comfort this is a very cute idea. KATA CHU also prides itself on having unique music that would be interesting to fans.
That said, they don't have very unique music, at least not from the songs I've listened to on YouTube. They have some decent songs but they're pretty standard idol pop in construction and performance. If you like standard idol pop KATA CHU is a fun group still firmly in the indie idol phase, but that's where they are – pretty normal.
Kapushikigaisha Hyper Motivation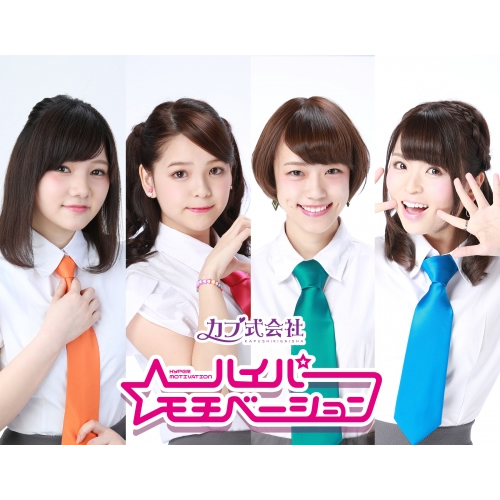 This is an office / company themed group formed in 2016 where the members aim to be cheerful, energetic and have high motivation. Each member has a "title" like if they were in a company, such as being the public relations department, human resources department, etc. and in general aims at office workers. This is a really cute gimmick,and I do wish that more idol groups would have themes like this, mostly as an office worker myself. Unfortunately, Hyper Motivation hasn't put out any singles yet, but do have some videos on YouTube.
While I like the concept I'm not just seeing it from Hyper Motivation – their energy level doesn't seem to be that high in performances and while some of their music is solid it doesn't seem to fit this theme. With more time and effort I could see Hyper Motivation become the group they say they are, and I do think there's some potential here – none of the members are bad at what they're doing. But for a group that prizes energy and motivation I'm not getting it from Hyper Motivation.
Kamiyado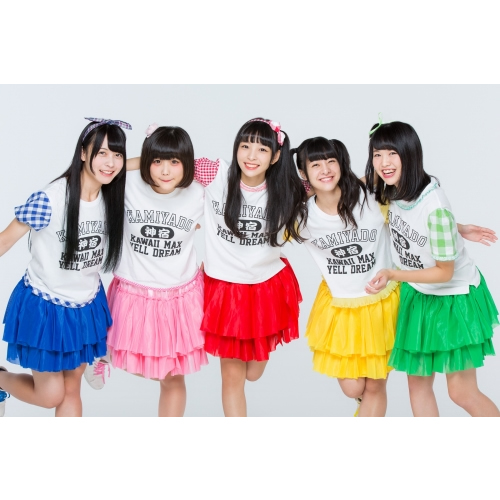 This is a five member unit based in Harajuku – their name has a few different meanings but KMYD, part of Kamiyado also stands for Kawaii Max Yell Dream, which is super generic idol phrasing but I kind of love it. They were formed in 2014 and have released 10 singles and one album since then, so they are a pretty active. That said, their first 8 singles all were limited to 500 copies so they've been very indie, though their most recent two singles are available for purchase online and are on a different label.
I like Kamiyado – they are still very indies but they seem to be aiming to be an indie group in the vein of MomoClo or Dempagumi.inc. Their music isn't at all polished but it's fun and has promise. Despite the lack of polish the music and performances are really fun and I can see big things for Kamiyado if they keep this up. I'm going to try and follow them more in the future and you should check them out.

Kamen Rider Girls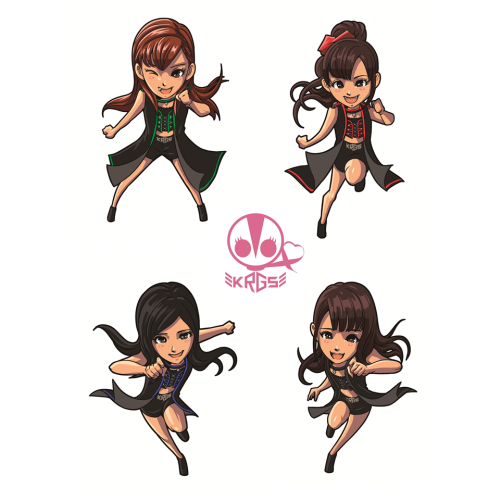 Kamen Rider Girls is the official girl group for the Kamen Rider tokusatsu series. Formed for Kamen Rider's 40th anniversary in 2011, they perform theme songs for Kamen Rider series and things. Each member used to represent a protagonist from a Kamen Rider series, though for the past couple of years they've no longer done that. They've released several singles and are putting out a new album in August.
I feel like this group really most likely depends on if you are a fan of tokusatsu / a fan of Kamen Rider. As someone who hasn't watched that series I'm not sure if Kamen Rider Girls are for me, really, especially since so much of their activity centers around Kamen Rider. Their production is solid and professional – since they're partially produced by Avex that is to be expected. They do have some songs that aren't used for Kamen Rider, so there is a possibility you might like them if you aren't an existing Kamen Rider fan. but I'd mainly recommend them to people who like Kamen Rider already.