The time is nearly here! Frankly, I initially thought Tokyo Idol Festival was the first weekend of September so I thought I'd have a bit more time to work on TIF posts. But, while I still have a ton of groups I'd love to profile and cover, here are some recommendations for the lucky people who are planning on going to TIF. Please note – I haven't seen most of these groups perform live so I can't really speak to the live experience, and the TIF experience may vary even further (as a festival). That said, these are some of my favorites that are going to Tokyo Idol Festival!
Idol Renaissance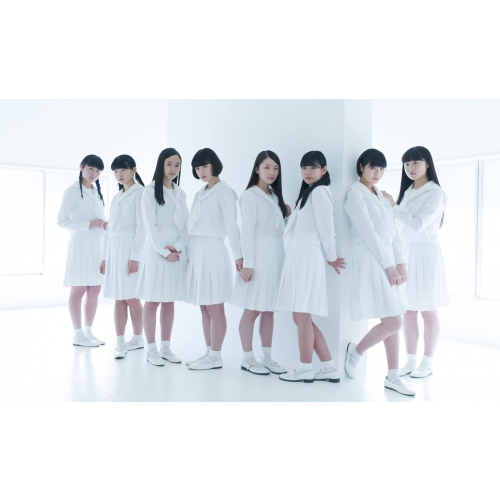 I feel like Idol Renaissance goes under the radar for a lot of foreign fans but they are absolutely a group I need to follow more and you should too. While the vast majority of their music is covers (their first original song is coming out this year) they choose great songs and their performances are solid. Their album is now on American Spotify and I've been listening to it a lot lately – both YOU and Funny Bunny are two favorites of mine. They're a remarkably solid group and one that deserves more attention.
Up Up Girls (Kakko Kari)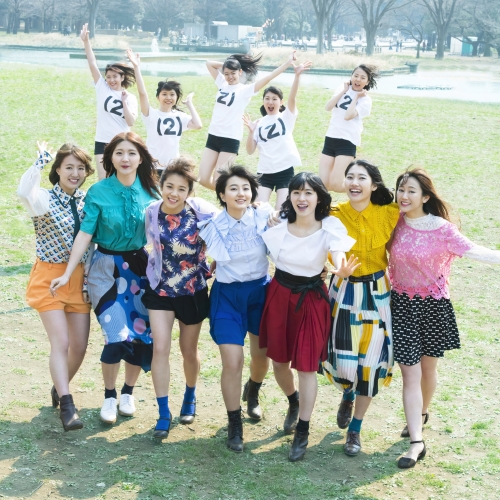 This is almost 100% a recommended group because their latest single, Upper Disco, is easily one of my favorite songs of 2017 and they are almost certainly going to perform it at TIF. But Up Up Girls is a solid group with members who have been at it for years and years and some really solid music in their discography. While they aren't a group I follow all that much they are a group that reliably puts out some new great music every year and has solid performances. Up Up Girls (2) is also an option if you want newer members performing Up Up Girls songs (and probably smaller crowds).
AmiinA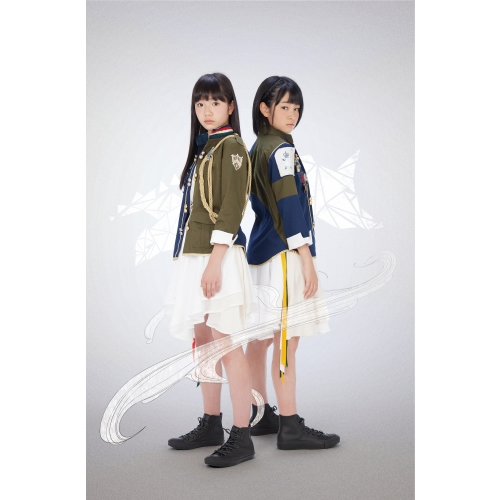 This group is such an unexpected surprise of my TIF posts – their music is uniformly interesting, dreamy and unlike most other idol groups. I have been listening to their music since discovering them and have been really enjoying amiinA as an unusual group. I'd definitely check out their music before seeing amiinA because I feel like if you're not into the music you may not be into them, but I think they have some really solid stuff.
S*Spicy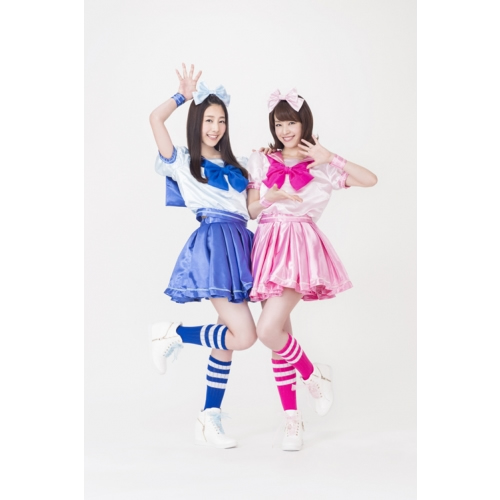 While S*Spicy doesn't put out that much music and isn't too active, they are a really fun group with a great vibe. The older sister unit with members in their mid-late 20s, S*Spicy is goofy and entertaining. I wish they were active and promoted more, but if the idea of an older group with a very Stardust sensibility then I'd recommend S*Spicy.
Osaka Shunkashuto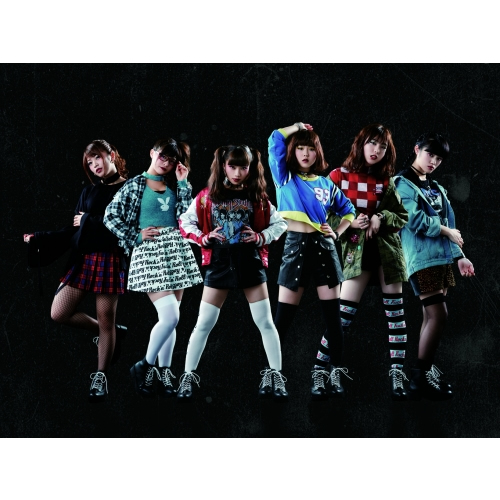 While some people would argue that Osaka Shunkashuto went downhill after they got bigger, I respectfully disagree. While songs like C'Mon and Chameleon Shoujo are the best the group has been, this year's New Me is just fantastic and shows how great they've gotten. The main vocalist Maina is a powerhouse and the other members are great dancers/performers. If Osaka Shunkashuto isn't on your radar it very much should be.
KAMO ga Negi wo Shotte kuru!!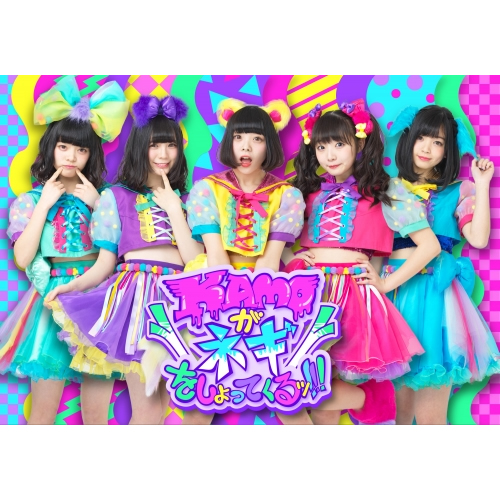 This is another surprise. They have some excellent music they perform and are completely energetic. If you're looking for an energetic fun group that might have a smlaler crowd then I'd give KAMO ga Negi wo Shotte kuru!! a shot.
Kikkawa You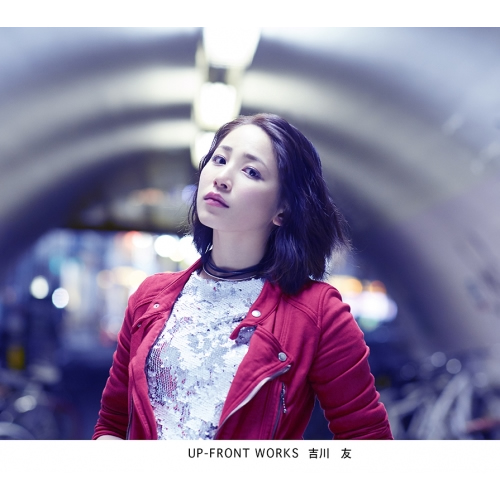 Kikka's always had a solid solo career with some great music and great performances, but her latest work,specifically her music written by Oomori Seiko, has been fantastic. Yuu seems to be going more towards an indie sound and presentation, and if you know any of Oomori Seiko's music you'll know if you should be interested in Kikka. But I think she's doing some great stuff and would love to see more from Kikka.
Keyakizaka46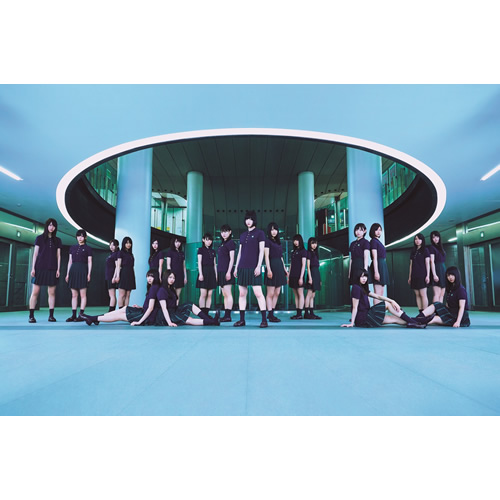 Yeah this is going to be a tough act to actually go see if you're at TIF. But Keyakizaka46 is easily my favorite 46/48 group right now and they're backing it up with some great music – Silent Majority took the idol world by storm last year and their singles have all been great, with this year's Fukyouwaon being pretty phenomenal. With their popularity actually getting to see Keyakizaka46 might be a tough ask, but if you're thinking of seeing one of the 46/48 groups I'd go with Keyakizaka46.
Sasaki Ayaka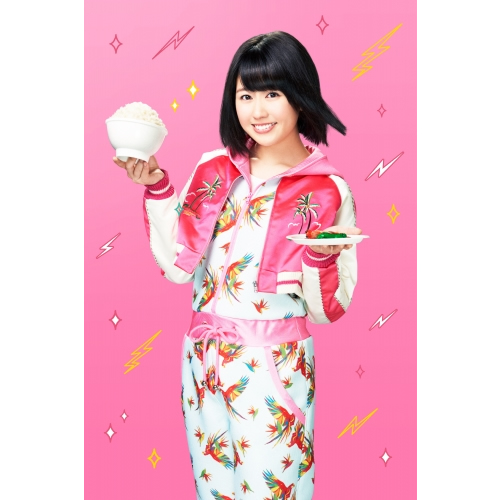 Yeah OK, this recommendation is painfully obvious. But Aarin is genuinely a wonderful person and performer AND is starting off her solo career this year with her first solo single. The entirety of her solo concert from last year is really great performances and I would expect nothing less from her TIF performance. Aarin has great stage presence and performing skills and should be really fun to see at TIF.
GEM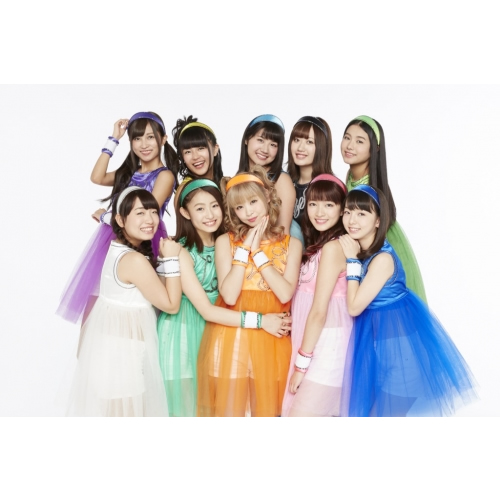 GEM is one of my favorite of the Avex idol groups – while opinions might vary on which Avex Idol Street group you like best, it's pretty undeniable that they have strong performances and production value. GEM has a lot of personality and some great music – their single from 2017 "Sugar Baby," which is almost certainly guaranteed to be performed at this year's TIF, is addictive and wonderful.
Shiritsu Ebisu Chuugaku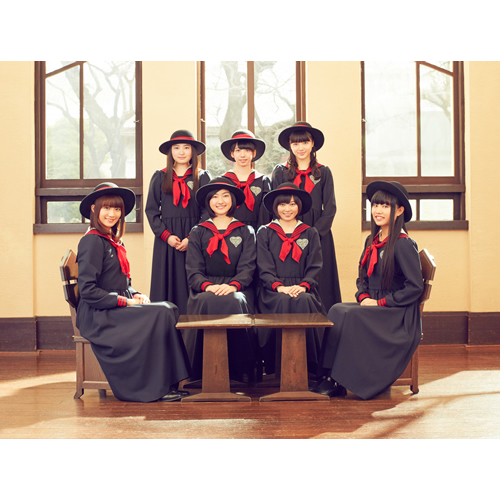 While following Ebichu has been difficult for me in the wake of Matsuno Rina's passing, they are undeniably a great group – they have some great performances and phenomenal music – their music is often not necessarily traditional idol music but well written and well produced. Ebichu should definitely be a group you follow at TIF and beyond.
Zettaichokkyuu Joshi Playballs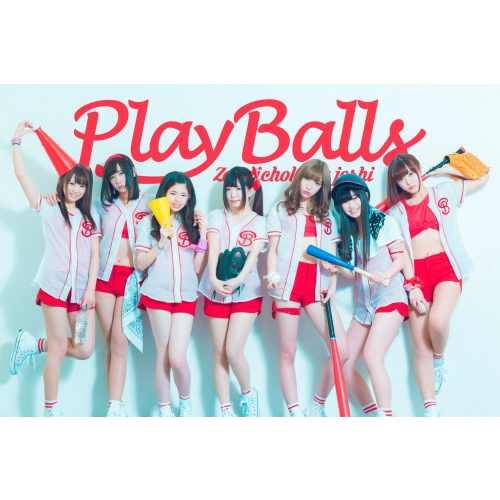 Yeah I had no idea I'd be interested in a baseball themed group but here we are. Playballs is a new interest of mine but they are incredibly fun, have some great music and seem like a fun group to see live. Their 2016 song Diving Catch has been one of my most listened to songs of this year, so I wouldn't miss the chance to see them live at TIF.
Sora tob Sakana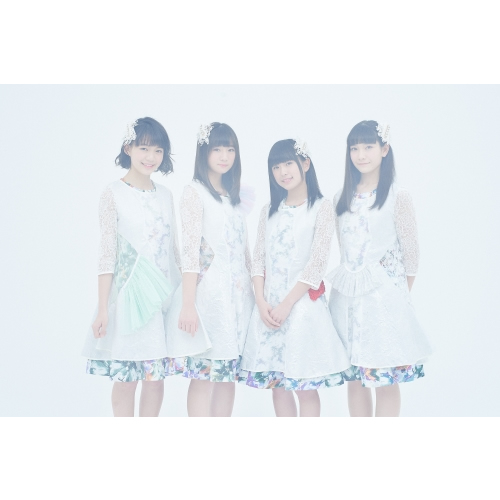 Sora tob Sakana is one of the groups I'd like to follow most in the future – they have some really interesting music I'd compare to amiinA's on this list, in a way – it's very unusual music for idols and tends to have more of an indie rock / post-rock feel to it. The group often performs with a live band, which is something I love, so if you're looking for a group with interesting music that doesn't have an idolly feel I'd check out Sora tob Sakana.
Takoyaki Rainbow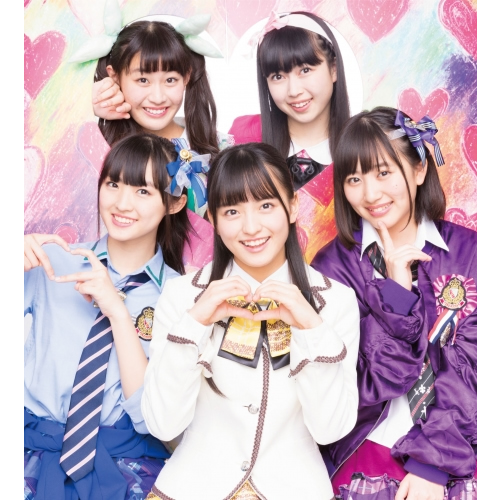 Yes, another Stardust recommendation. Takoyaki Rainbow is one of the many Stardust promotion groups, but this time they've made their major debut with Avex which gives them some great production value. Quite a few of their songs have been written by Maeyamada Kenichi, my favorite songwriter, and they have a ton of energy in their live performances. Takoniji is a group that combines fun and great music so they are definitely a group that deserves attention.
Team Syachihoko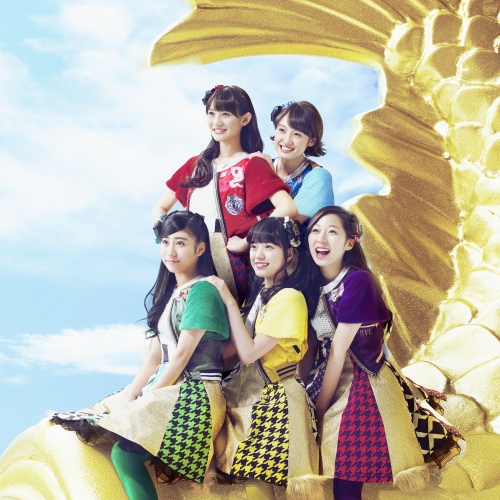 Another Stardust group, but of course I'm going to recommend Team Syachihoko. They have excellent music, members, and are incredibly fun to watch. They are an energetic group that puts on a really great show and my favorite idol group.
Chubbiness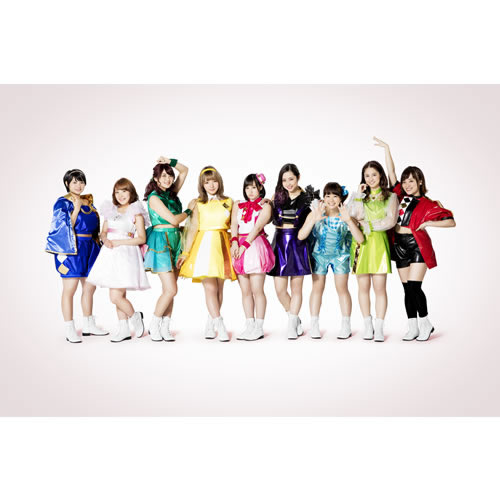 Yes, Chubbiness is Avex's chubby group. While I wish that more idol groups would have some body diversity, I know that's not necessarily something that's going to happen. That said, Chubbiness is a whole lot of fun. Their debut song Manmadeiya is really addicting and they have a lot of fun idol songs. I wish Avex would promote Chubbiness more because they've assembled a fun group of girls who are fun to follow.
Tsubaki Factory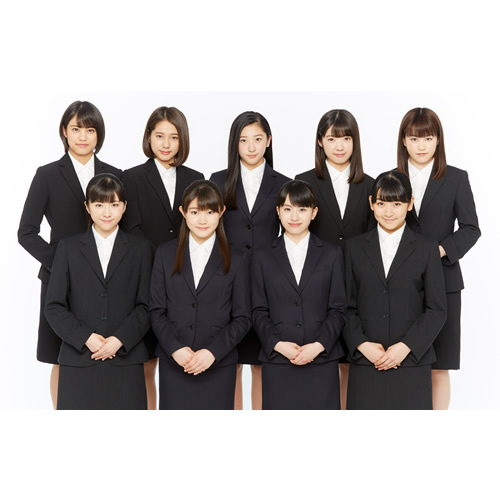 If you told me this was the year I was going to become a Tsubaki Factory fan I would have probably laughed at you. However, after two stellar singles and a major debut I am hooked. Their singles this year have been really great, the members are all really fun, and this seems like a great group to follow. They're still a relatively new group but that's also fun too – it's exciting to see where Tsubaki Factory goes. They are on a great path, though, and are making immense progress over a very short amount of time.
Tsuyogari Sensation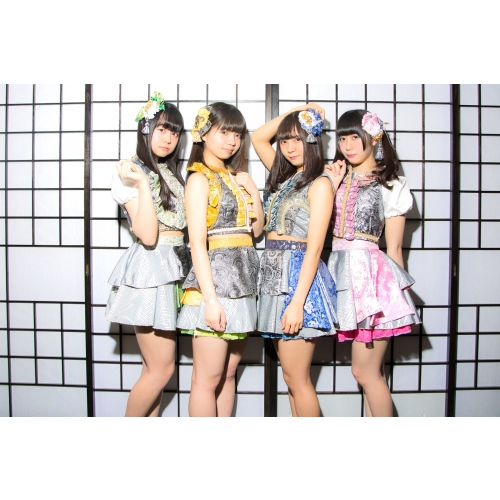 This group is almost 100% on this list because their 4th single, UG Stepper feat. MIZ, is one of my most listened songs of the year. But Tsuyogari Sensation seems like a great group with some great rock idol songs and some powerful vocals. UG Stepper is my favorite of their songs, but with a little publicity and some more polish Tsuyogari Sensation could go places.
Niji no Conquistador
Niji no Conquistador has become one of my favorite idol groups over the past couple of years. I think they hit a really great sweet spot where they have interesting songs, are a bit weird, have energetic performances and also do fun idol songs. Nijicon is a pretty indispensable group for me and one you should be following if you aren't already – they are such a fun group that I know they'll have a great showing at TIF.
Batten Showjotai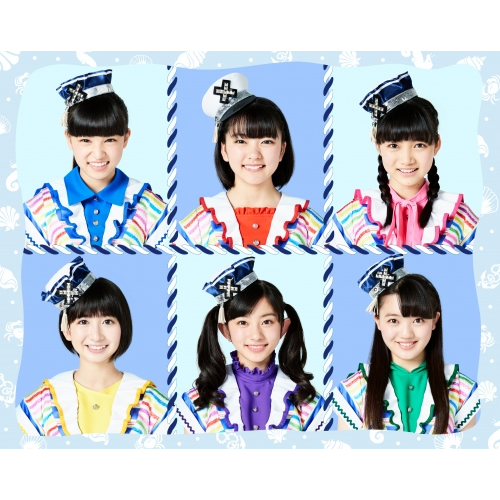 OK, yes, I am recommending yet another Stardust group, but Batten Showjo Tai fits in a niche I had no idea I was interested in – ska idol pop. Quite a bit of their music, including the wonderful Osshoi, is ska-inspired and it is just delightful. Aside from that they have the energetic performances and quality music Stardust has come to stand for. Batten Showjo Tai is still fairly new but have made a splash with their major debut singles and are very much worthwhile.
Band Ja Naimon!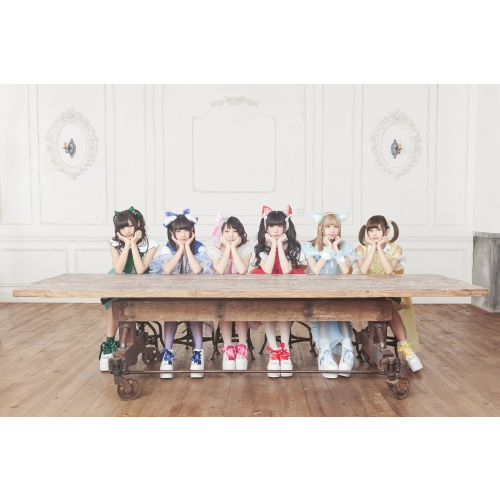 In many ways Band Ja naimon is essentially another Dempagumi.inc but really more Dempagumi.inc isn't a bad thing. Band Ja Naimon has some great music and great, energetic performers. I definitely prefer Dempagumi.inc but Band Ja Naimon has become a solid group in their own right, worthy of attention on their own. They're a  group I want to follow more and one I'd recommend checking out.
Philosophy no Dance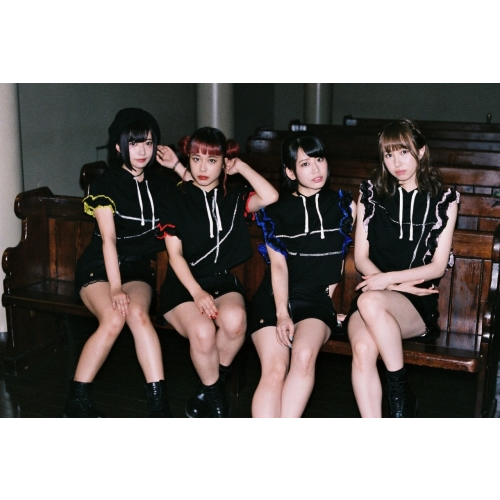 I discovered Philosophy no Dance because someone sent me links on twitter saying they thought I'd like it. I don't know if I just have super obvious taste but Philosophy no Dance is super fun – they have some great, funky retro music that is just a lot of fun to listen to – I'm After Time is really fantastic and definitely one of my favorite songs of 2016. They're a group I pay more attention to the music to than anything else, but if you're into music like Especia or any other group with retro sound I'd check out Philosophy no Dance.
RYUTist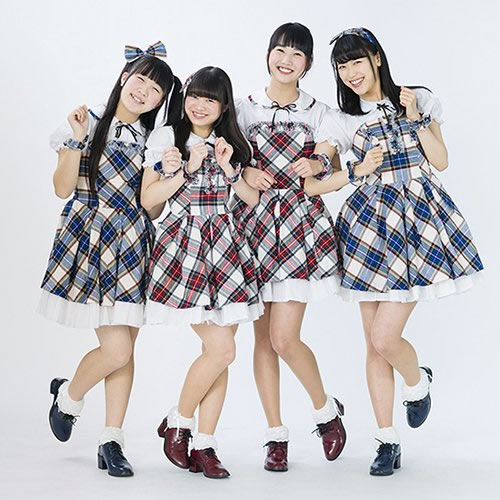 RYUTist is a local Niigata based group which has some great music and even better performances. They're really a music-focused group more than anything else. I was lucky enough to see them when they came to the US in 2014 and their performances blew me away. They are an incredibly sweet group and one I feel very lucky to have met and seen in person – I definitely recommend RYUTist.
Lyrical School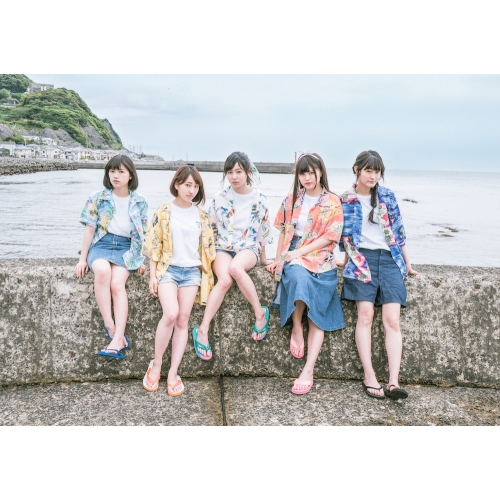 'While I've always been more of a Rhymeberry fan when it comes to idol rap, Lyrical School is a great group (featuring a former member of Rhymeberry!) that's more active and tends to be a bit more polished. They did a single with Idol Renaissance (a cover of Base Ball Bear's The Cut) that is one of my favorite things from this year so far. Run and Run is also one of my favorite recent idol songs. Lyrical School is really good at what they do, which is idol rap, so if that's something you're interested in then you should follow Lyrical School.
Wa-suta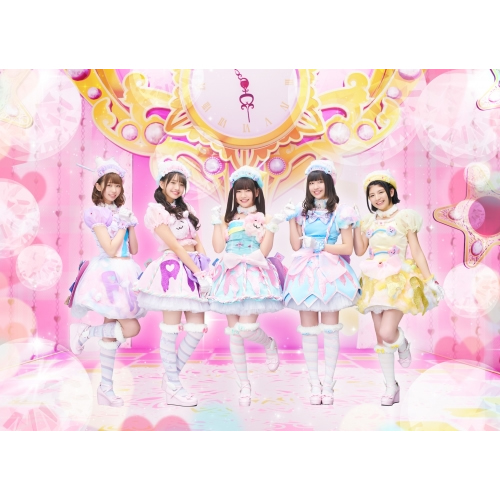 The World Standard is the platonic ideal of cutesy idol pop. Their music is upbeat, cheerful, but also often strange and bizarre. They really lean into the cutesy side of being idols. If you're into that sort of thing, you will like Wasuta. Part of Avex's Idol Street, they have well produced music and videos, and specialize in cute but strange things. They are a bit off the wall at times which is why they are a great group.
While this is a bit of an abridged list, these are the groups I would definitely try to make time to see if I was lucky enough to be going to TIF. Apologies if your favorite group isn't on this list – there are plenty of groups I thought about putting on (LinQ, HR, i*Ris, etc) that I chose not to. There are a lot of other groups that I just don't know about, so if you're at TIF I urge you to explore the indie idols and groups that are present. If you're into alt/anti-idols, I'd recommend checking out Gang Parade and BiSH, though Gang Parade and BiS have gotten kicked out of TIF before so these audiences can get a bit rowdy. There are a ton of great groups that I didn't mention, so let me know if there's a group I have to know about that's going to TIF (or one I should cover on my blog sometime).