Day 10: Your favorite "undebuted" Idol (Hello! Pro Egg, AKB48 Kenkyuusei, etc.)


Just because, I'm going to name two!


The first for Hello!Project fans is the (former) H!P Egg Sekine Azusa. Now it looks like Sekkii is going to get some work in Up Front Girls and UFZS, but since the group is mainly doing KPop dance covers at the moment I'm still counting her as undebuted.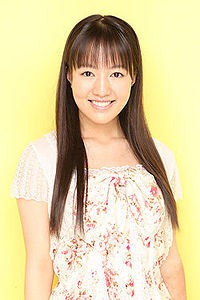 She's a GREAT performer. She has oodles of stage presence in addition to being one of the most skilled singer and dancer of the H!P Eggs and possibly of current H!P despite being relatively young; she gained some good recognition when she did a duet of Romantic Ukare Mode with Kikkawa Yuu at only 12 years old! In my past idol rankings I've always said that I'll push Sekkii up higher when I get more stuff with her in it, and it looks like UFZS/Up Front Girls might do that. She is such a sweetheart and I love her.
And now, my other favorite undebuted idol…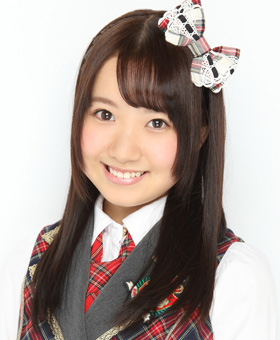 I like her better than Sekkii, which I never would have thought about an undebuted idol, especially an AKB48 Kenkyuusei. Since the whole concept of the KKS is that they have to keep reauditioning and might leave at any time, I've been hesitant to get behind an AKB48 Kenkyuusei.

And now she's pretty much tied with Oota Aika for favorite AKB48 girl and second favorite idol. What.


I just love Natori Wakana that much. When I first saw her perform Romance Kakurenbo (the solo song that a kenkyuusei performs before a performance of the Team B 5th stage) I was immediately interested. She has oodles of stage presence ALREADY, and this was her first ever performance of everything! That voice, that performance. It was amazing. Then I saw her performing with the Kenkyuusei the song BINGO during the Request Setlist 100 2011 and she was just so cute and energetic in how she performed it.


Finally, I saw her in the 11th generation Kenkyuusei special on the show Ariyoshi AKB Kyowaku, where they all competed in various tests. One of them was picking up snakes (there were three of them) and putting them in boxes. In the previous challenge, Wakanyan had shown her fear of lizards (by having one mess up her dancing). However, she braves through it and the snake BIT HER. Instead of freaking out and throwing it off her, she takes the snake that's biting her and puts it in the box. And then goes for another snake. That's bravery. (However she did get either last or second to last in the running competition because that was too much XD). It shows a really strong personality and I just found that amazing.


Yay Sekkii and Wakanyan!!