Time for my arbitrary list of my top idols I enjoy right now at this point in time! This is in no way a complete list of the idols I like, but it's instead a list of the girls who I pay most attention to. A lot of them should be familiar if you've read Happy Disco in the past.
10.Washio Miki (rev.From DVL)
This year, everyone got interested in Rev.From DVL, against all odds. Seriously, I was surprised at how well-known Hashimoto Kanna got, as a big rev.From DVL fan. However, as cute as Kanna really is, and how great as the rest of the members are, Miki is the one that has stood out for me. For one, I found the group because she actively followed me on twitter. She seems to actively try to promote the group, and loves the group. Add to that that she is a really fun, charismatic performer to watch, and she has become one of my favorites over the course of the past year.
9. Tamura Meimi (S/Mileage)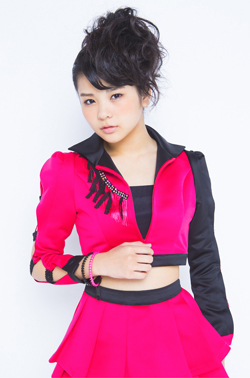 Meimi is one of those idols who simultaneously has a great voice and a super entertaining personality. She was originally known as the energetic youngest member of an already energetic group, but this past year she showed off just how genuinely talented she can be. As much as I like S/Mileage, Meimi has oodles of stage presence, charisma, and talent. Add onto that a very cute face and a goofy personality, and I just wonder how anyone can not love Meimi.
8. Ichikawa Miori (AKB48/NMB48).
I've only really realized my Miorin leanings recently. I've liked her for a long time; I mean, how can you NOT like Miorin? She's super cute, has that little lisp, and just has a sweet personality. However, this past year one of my closest idol friends became Miorin oshi. So I've been seeing a lot of her lately. And I just can't deny how cute she is, how nice her personality is, how genuinely appealing she is as an idol. This is still pretty new to me, but Miorin has been hanging out in my top 5 48 members area for a while now, and I'm getting more and more of an interest in her.
Also seriously, look at how cute she is. I can't help but gush over how darling Miorin is!!
7. Naruse Eimi (Dempagumi.inc)
2013 was the year of "How do I begin to choose a favorite Dempagumi.inc member?" Because honestly, all the members are pretty spectacular, and I considered all of them being favorites. Which is part of why I've become a big fan of the group. However, ultimately Mirin and Eimi were the two big contenders, and after much flipflopping I ended up on the side of Eitaso. She's just one of those people who's so bright, happy and energetic that I can't help but smile every time I see her in a PV. I love her enthusiasm about her interests in things, and she just seems like one of the sweetest girls out there.
6. Aso Natsuko (soloist)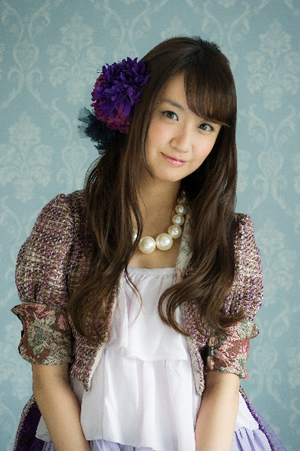 Nacchan is one of those idols I wish more people talked about and who was able to do more. I mean, she does a lot; she's still going to law school at Chuo University. Add her idol career, her career as a law student at a prestigious university, her regular appearances on the show ZIP, and honestly I'm not surprised that her releases are a bit more sporadic than others.
That said, Nacchan is incredibly sweet and kind, has a lot of stage presence and I love her voice. She seems like a very smart, kind woman, and the type of person I would want to be friends with. Nacchan is even better in person, and I'm so so glad I was able to see her once.
5. Kawaei Rina (AKB48)
New girl for the list! I wish I could be someone who says that I liked Kawaei before she got a big push from the AKB48 management, but I really can't. I knew of her pretty early on (the person who just missed out on this list, Natori Wakana, is in her generation), but I didn't really jump on the Kawaei bandwagon until after the Bakajo test and the BKA48 stuff happened. Yet really, that is a huge area of interest for Kawaei. Even though BKA48 was all helping promote her, there is something to be said for the character of someone who's cheerfully kind of stupid. Recently AKB started a series where Kawaei is trying to study to be able to pass qualifications to be a medicinal food coordinator, and it's actually really amazing how much she seems to be working.
Simultaneously as I found BKA48 and how much I liked Haste to Waste, Koisuru Fortune Cookie started to be performed places, and Kawaei often subbed in for members like Jurina. She has a real stage presence that draws me in, and makes her really compelling. The future is bright for Kawaei Rina!
4. Ishida Ayumi (Morning Musume)
In terms of personalities I go for, there's a specific personality balance I go for. I like girls that care and are clearly passionate about what they're doing, but are also able to have fun and be silly about things. That's the type of personality I see in Ayumi. She works so hard, especially at dancing (her biggest strength as a performer) but she also has an easy smile. Watching her dance is captivating, because she's so skilled at it but also clearly has a good time. She's made me really interested in the current generation of Morning Musume, and I can't wait to see more and more of her.
3. Itou Chiyuri (Team Syachihoko)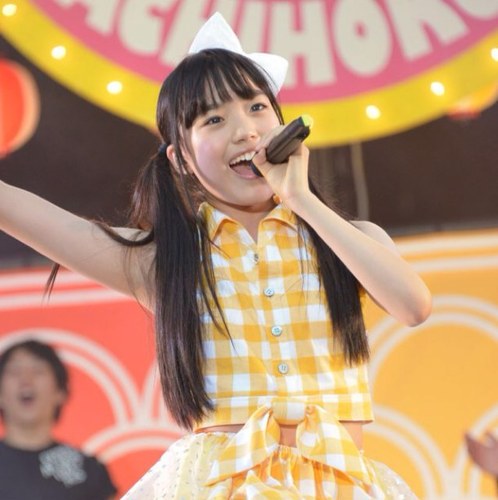 Speaking of dynamic performers! 2013 I paid a ton of attention to Team Syachihoko, and while most of my favorite attentions fell on another member (who is coming up soon, hint hint) Chiyuri captures a lot of my attention. She's such a fun performer who gives everything her all, has a really nice voice (best in Syachi) and has a great dynamic with the rest of the group (especially the one who's coming up soon). Chiyuri is the ace of the group, and does this incredibly well, and I've become incredibly fond of Chiyu.
2. Ishikawa Rika (former Morning Musume, current amazing person)
Yeah is this a surprise to anyone? Rika was my #1 idol for years, and while that place has been surpassed she still holds a super fond place in my heart. She's kind, hard-working, a great performer (her vocals have improved so much over the years!) and is overall, IMO, one of the greatest idols ever. I really hope she continues to work in the future because I want as much Rika as I can get.
1. Ooguro Yuzuki (Team Syachihoko)
Last year it was a hard decision to put Yuzuki up at #1. Now it feels super natural. Yuzuki is just phenomenal. She clearly loves being an idol, loves her fellow members, and loves idols in general. She puts an incredible amount of energy into every single performance. She's a very warm, sweet person who also happens to be ridiculously fun to watch. If you take just about every quality I care about in an idol, you'll find them in Yuzuki. She's just such a passionate, cheerful, happy person that it really just rubs off on me. So yeah, while my sudden Yuzuki fandom at the end of 2012 was a bit surprising, by this time it feels right.
Idols to Watch For: This is a list of girls I can see taking part in this top 10, but I'm still a bit unsure of where to put them.
Kobayashi Mayu (HR) – Mayu is absolutely the girl that stands out the most to me from HR. I started watching the group for a while and I liked them, but they were still really indie. However, their latest single Evolution Da has been doing really well. I recently ordered that, and I can see myself continuing to follow HR more and more.
Mayu has a whole lot of stage presence and energy that honestly got me into HR more than anything. She has a lot of potential, and I can't wait to see where HR go from here.
Shishima Saki (GALETTe): I had an interesting experience. GALETTe has been getting some buzz lately, and I checked it out and liked what I saw. I liked all the members a lot, but Shishima Saki seemed familiar. Then I realized that oh yeah, this was my favorite member from the former group CQC's which I covered in my Tokyo Idol Festival writing. GALETTe is still really new, but if they continue at this pace I'm going to have to pay more attention to them!
Amano Natsu (LinQ): I need to follow LinQ more. This is a straight up fact. Amano Natsu is the charismatic, fun to watch leader of the group who I immediately picked out as my favorite.
Funaki Musubu (H!P Kenshuusei) I may fangirl over Musubu every single second I see her. She is the cutest ever. If she gets put in anything, I swear I'll be her biggest fan ever.